I see this so much in my students, and my heart goes out to them….to quote an old politician:  "I feel your pain!"
I can not tell you how many times this happened to me.
People look at me and what I can do today, but it hasn't always been that way.
I did NOT pop out of my mother's womb knowing how to sew, as much as I would have liked to, it just didn't happen that way.  I had to learn – and through some pretty impressive obstacles.
When I was entering into high school, women were beginning to come in to their own.  It was wonderful in one sense in that so much was opening up for us that had never been opened for our mothers, but there were other areas that were closing, even if we chose to go down that path, it was closed;  it was considered not appropriate because it was something that women had done in the past, and not to be done again.  Even if you had a new twist on it and wanted to approach it from a more open-minded point of view, tough!  You weren't going down that road.
Many Home Ec departments bit the dust and went by the wayside in the 60's and 70's – just when I wanted to learn.  Even talking of learning was considered old fashioned and passé and certainly nothing a girl of the 60's would pursue or want to pursue.
But I did persevere and find out a little here and there.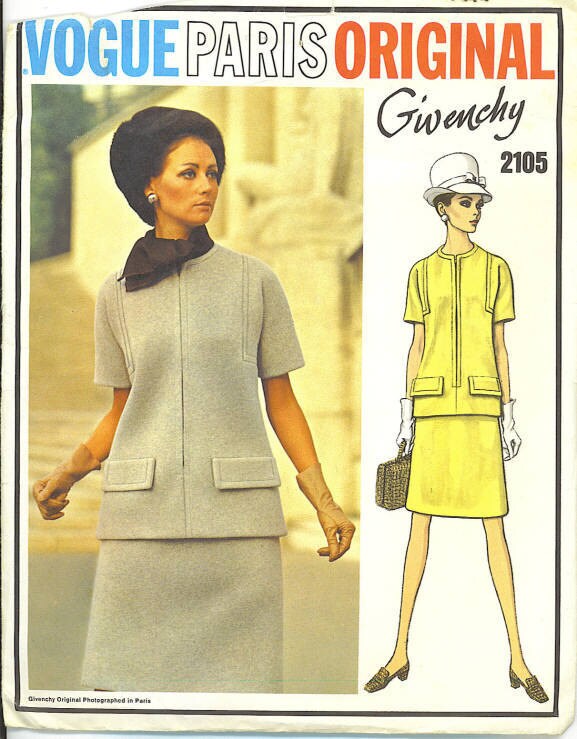 Anything like this was certainly off limits…the "designer" wasn't gonna work, those pockets, and those sleeves with that corner that was possibly a seam was just way outside my bound of understand.  Today I look at this pattern and think – Hmmmm -looks interesting, wonder how I can add a gusset and still remain true to the style cause it needs a gusset badly, but back then – no way.
I might try something like this – without the set in sleeves,but then I'd get hung up on the zipper.  My skills just were good enough and these beautifully elegant simple dresses showed every error (that doesn't count the seams that might and could go awry!)
I had to be careful what I picked out to sew. I couldn't sew pants very well.  Well, I could, but they might not fit.  Certain Jackets were OK, but only ones without that notched collar business – either a jewel neckline or a raised collar – no upper and under collars, collar bands or anything tailored like that.
I'm here to tell you, you don't have to live in this hell – I did for almost 15 years before I finally figured out that I didn't have to live like this – wondering around in my own sewing hell of failed projects.
I'm going to give you a heads up on how to start to get out of sewing failure hell (SFH).
To being: throw away those old projects that didn't work.  I know that seems like a waste of fabric and time, but the thinking here is not to be bogged down with the burden, memory and history of those failures and certainly not to overshadow any other project that may be coming down the road.
Next is clean out your studio.  I believe clutter can really damage any creative and inventive thinking, and I'm going to press you to think outside the box on this.  Having clutter and messes around doesn't help.
Have a designated space to work.  Now, I'm not talking about building on a whole addition for your sewing studio.  What I'm talking about is a space – in your bedroom;  in your dining room, that will work for the time you need to complete your project. It doesn't have to be forever, just the time it will take to finish your project.
Be sure and give yourself enough time to get started and completed on the project…don't try and make a wedding gown in a couple of weeks, or a blouse in a day – this is an instant set up for failure.
And remember don't stop believing in yourself or your ability to sew – all you need is the instruction and right tools.