A stylist is one of those people famous people hire to make them look good in public.  More specifically Hollywood is filled with them particularly during the Awards season….
Who gets the "leggy" dress for Angelina Jolie?
Who gets the columnar gem for Gwenyth Paltrow?
Who gets the yummy starlet dress for Olivia Spenser?
The stylist – and now that everyone else has walked the red carpets it's time for the stylists to have their just deserts!  Tomorrow will all be announced.
But just in case you think this is a bunch of hooey….look at the difference clothes can make (aside from Angela's leg).
Who would believe that this ditzy arrow-head:
Could turn into this savvy beauty:
That's what a dress can do!
And this sexy icon
To this runway cutie:
And by far the most dramatic this character
to this sophisticate: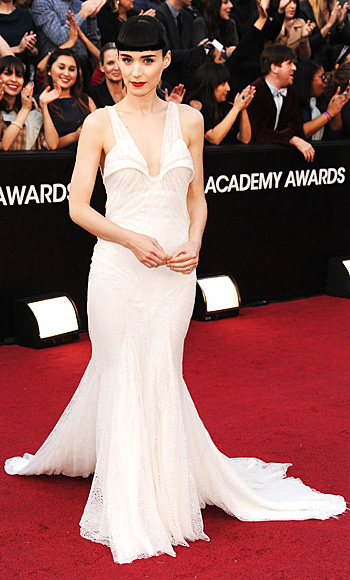 And now c
omes word that Octavia Spenser's next role is a Las Vegas dealer – full blown glamor – and tell me that clothes don't matter.
From this
To this: