All in one night!!! Whew!!!!
So I guess lace on nude was the look of the evening…..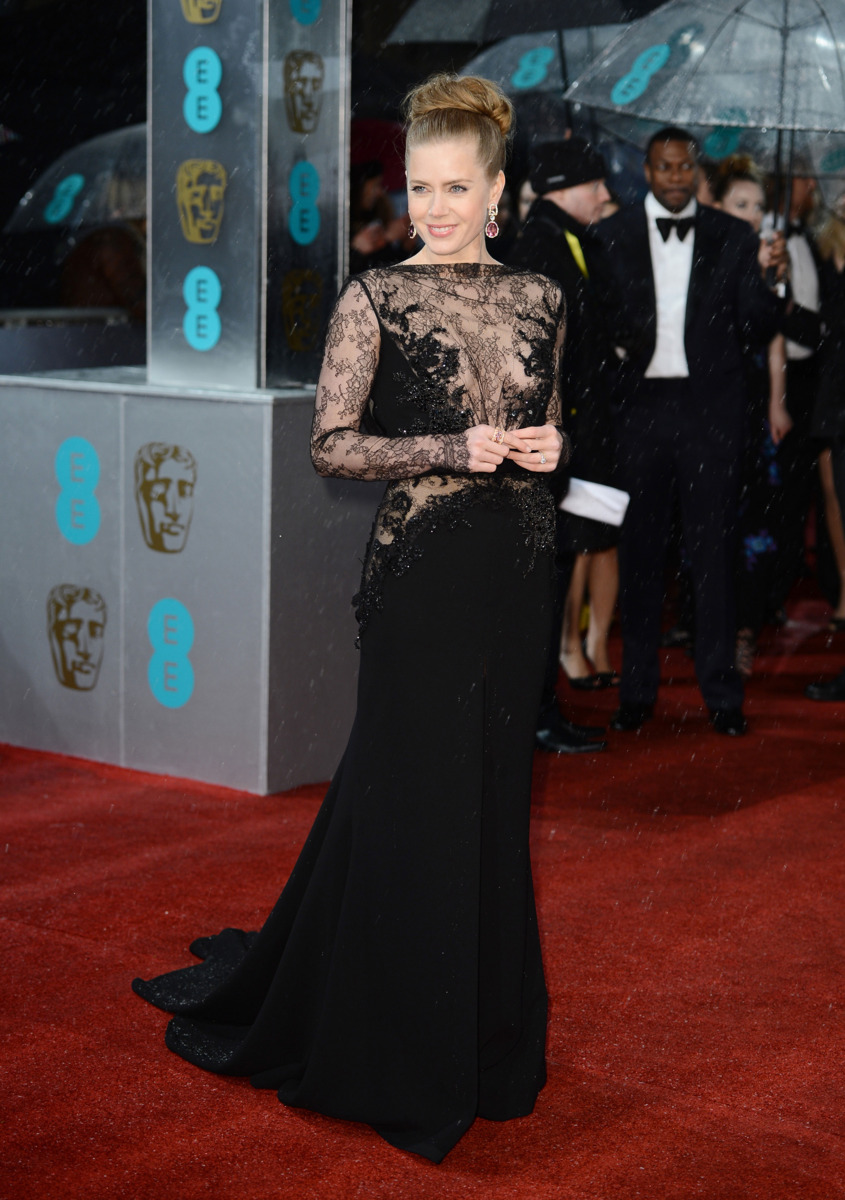 Amy Adams
Thandie Newton looking very excellent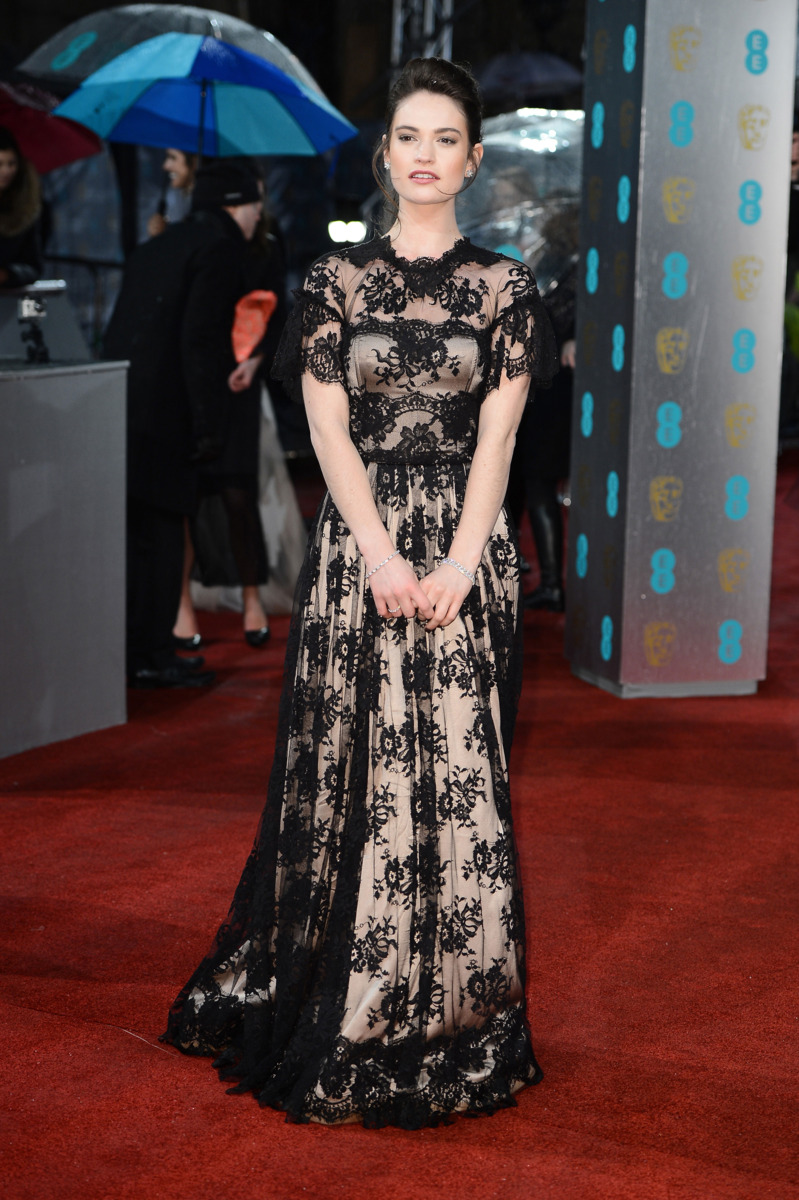 Lily James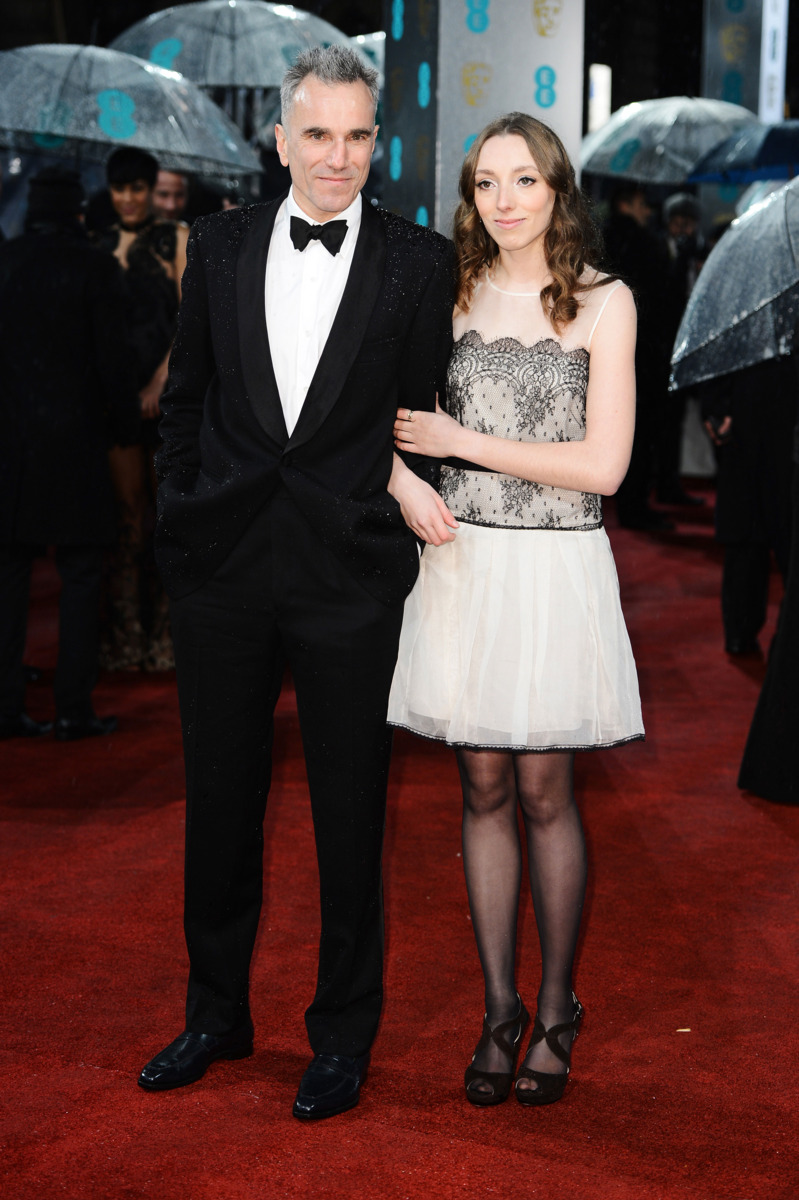 And finally on the arm of Daniel Day Lewis
I swear this was like the memo from CBS to the Grammy participants….WEAR LACE AT THE BAFTA!!!!  But it looked wonderful.  All of them….well, ummmm except for one…..
But it was a dark and stormy night (raining on the stars' parade as they made their way into the ceremony).  This dress just looked…..well…..old!  The others look so fresh and new.
My favorite is Thandie Newton
And what I really like about it is the classic design.
If you don't have a movie premier or awards ceremony to go to – no worries, you can still adapt this to your style.  This gorgeous lace neckline is excellent under a jacket.
As a matter of fact, a top or shell type style would look great under a jacket from the office, so that you could go directly from the office to cocktail with this simple shell in your office for a quick change before trekking from work to play.
A dress to the knee in a fun color (peach or even the color of the year emerald), would be a great fun summer look…fun funky statement necklace around the V neck for the pool, pearls and classic earrings for a more formal summertime look.
And you do not have to make the whole shell lace – you can get lace trim easily and just apply that to the edge of the neckline of the V neck.  It's that lace peaking out from the jacket that I think is so attractive and makes this so lovely.
That's not everything (some did veer from the memo….what can I say – they're artists and you just can never tell about them!!!!)
Yes, one of my all-time favs…Ms. Mirren does it again.  I think this is Oakwell, but no matter the designer – he should pay HER cause she shows this off beautifully.  And in case you think lady-like wasn't back – ain't it grand!!!  Notice the medallion appliques down the front asymmetrically, while she has an accented silver peau de soie cape.  You may not need a cape, but this chiffon and peau de soie make a fabulous contrast in texture (shiny vs. dull) as well as weight (light chiffon vs. heavy peau de soie).  Something to consider when you're working with contrast….it doesn't always have to be contrasting color.  All of the silver gray went to show off Ms. Mirren's pink hair (in case you wondered where Kelly Osbourne's pink hair went….alas we found out).