The Met Museum in NY had their opening for their Punk: Chaos to Couture opening, and lots of beautiful things.  I love the way fashion trends are turning more beautiful and glamorous, as opposed to the chaos of Punk (sort of ironic, but that's art for you).
So here are some of my favs from the evening: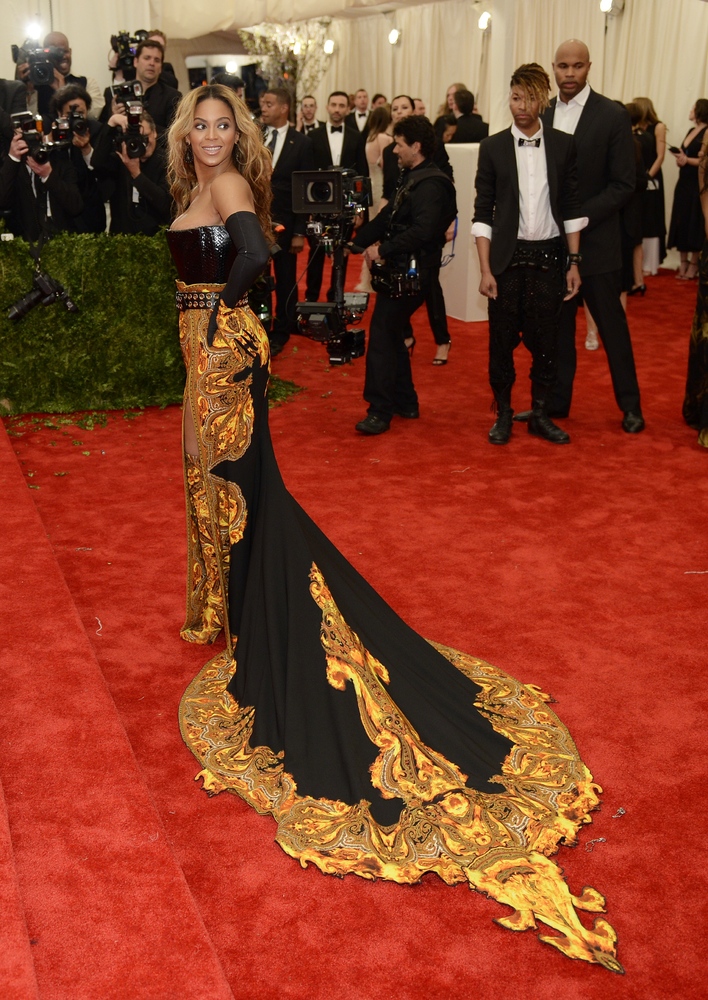 I thought Givenchy was the big winner of the evening – no one wears a dress better than Beyonce, and she really did her stuff, course this dress is a helluva a dress.  Just shows you how dramatic, classic and striking black and gold are.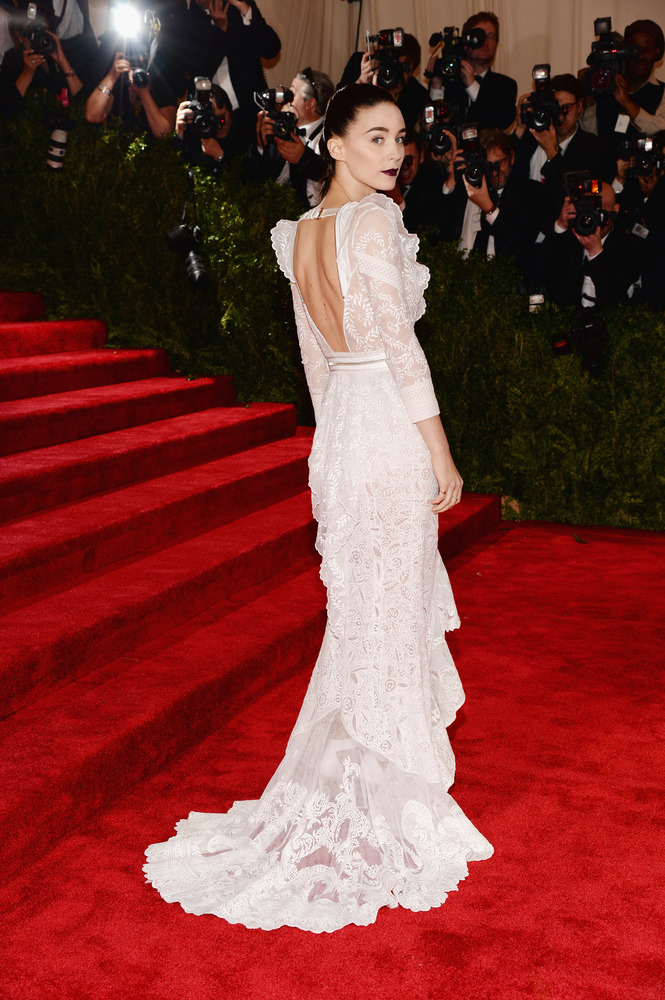 Another stunning gown by Givenchy – would make a gorgeous wedding gown statement.
Here's another view from the front (runway & red carpet), so you could actually wear this to a wedding and not have to unzip it down to here!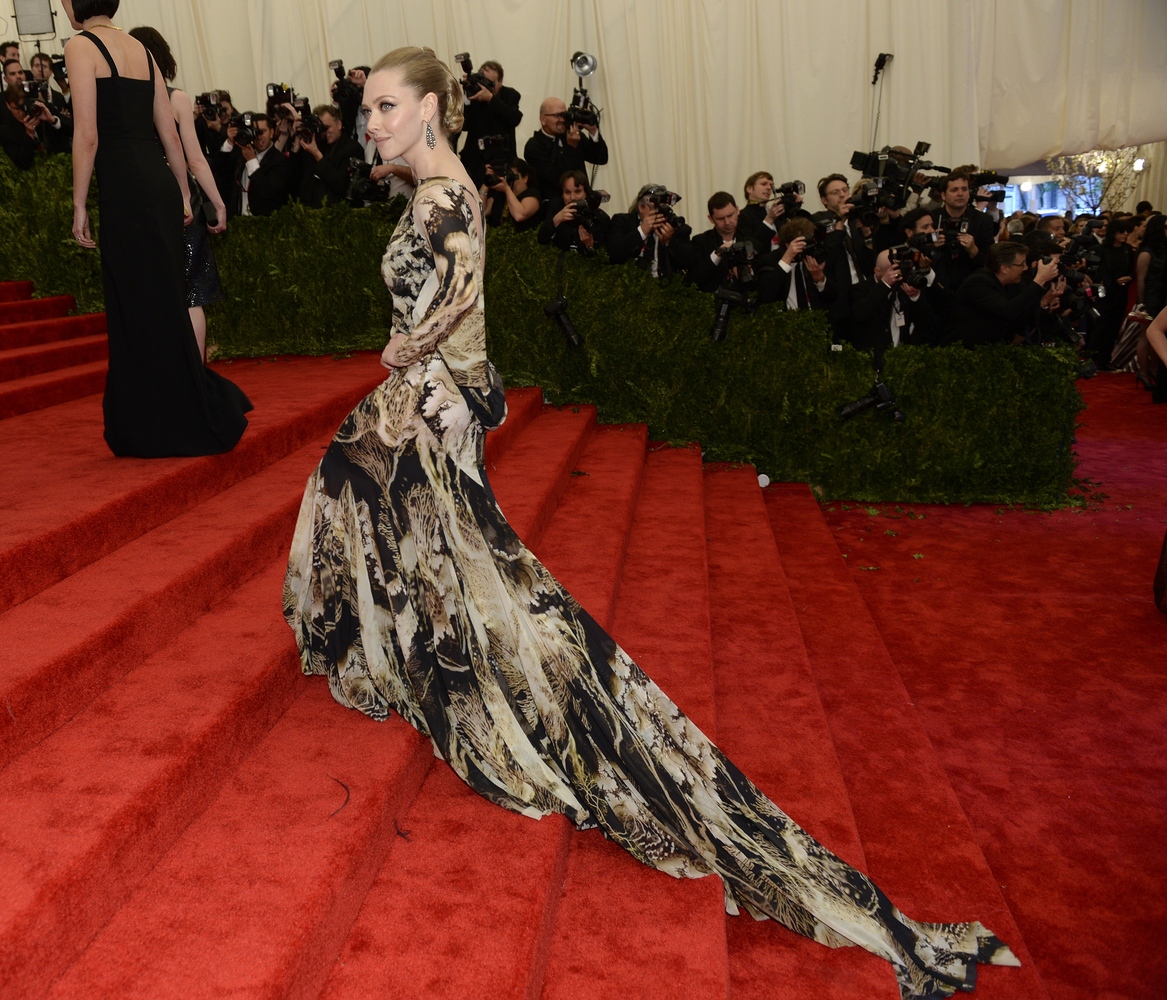 And although the other two Givenchy gowns were killer, this one has it's own killer style with a print that is very rich.  Prints are incredibly hard to work with and can be a nightmare to tame.  Sometimes it's just easier to let them scream out like this!
And then there's Zac Posen
This guy is getting to be the king of killer gowns, this one is gorgeous
Look at the fitting darts and detail on this dress, and yet it's so simple and classically designed…one wrong stitch and it will stand out like a neon sign.  I think sometimes we forget how beautifully executed some of these designs are when we are presented with such beautiful clothing.
For example, this Giles Deacon on Ms. Parker looks like just another print dress….but when you look further, think about cutting this puppy out.  There's a distinct border, and this border has to hit just right for the hem.  There's also a slit that has part of the border color up the front part of the slit.  Then it has to stand out just right, so that the hem is right.  As a matter of fact, the dress has to be cut out with the hem right – there's no taking it up or you'll ruin the hem print detail.  This is the kind of detail that gets whisked aside when you first see the gown.
Great look with lots of design and very classic presentation.
As much as I love class, I adore ornamentation, and this really took the cake.  This fabric is absolutely to die for.
These almost look as though they are painted petals attached to the netting.  Whatever, the detail is astounding.
Nothing like a grand dame in a grand dame gown!
These two gals have been a pleasant surprise for the fashion world.
Lots to ogle over and think about after a gala like this!