In case you don't believe me that dresses are making a come back (as opposed to a more grungy look), here are some samples from a slide show touting selections for guests at summer weddings.  Instead of dressing down or looking sloppy, every one of the suggestions is a dress, and amazingly enough most of them are the same look.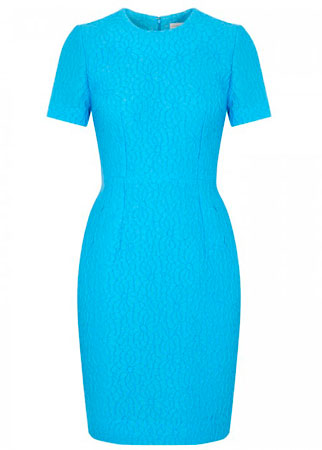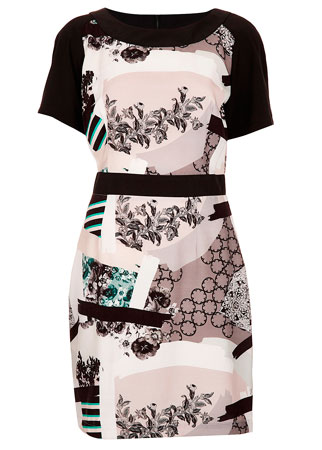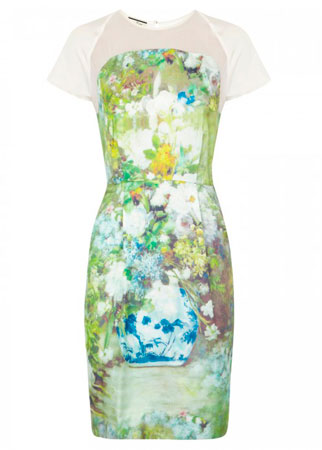 Even though they may have a few differences, these are all basically the same "shell" type dress.
Here are a few patterns to get you started:
These are two great Simplicity patterns.  I really like both of them (I would do a dart on the 2404 skirt, which means sewing that pleat thing all the way down, instead of a pleat – it just doesn't work.)
And here are a couple of Vogue Options ideas – the Vogue on the right (8667) has a nice collar which you can transfer to just about any top.  Don't know how?  I talk all about this in this month's May Newsletter.  These are some of my most treasured and used techniques to modify pattern designs to do just exactly what you want.  There are some excellent Kay Unger designs that are a particularly excellent dress collection, with this one color blocking version that is really excellent.
These are some excellent Burda models, and I particularly like the one just above to the left.  You can take those curved French darts and curve them toward the bust to include a nice FBA in the dress.  Here's how to do that.
[private]
This is a great video showing you how to add that FBA. Take this one step at a time and you will do just fine.
[/private]
OK – hope you use this video cause that Burda pattern (which is a download) and easy to get, has great style, and that French dart, although it looks difficult it isn't.