This is the cutest set of pictures I've seen in a while.  OK, confession – my niece, aka my muse, is preggie with a boy, so guess where auntie's mind is these days!!!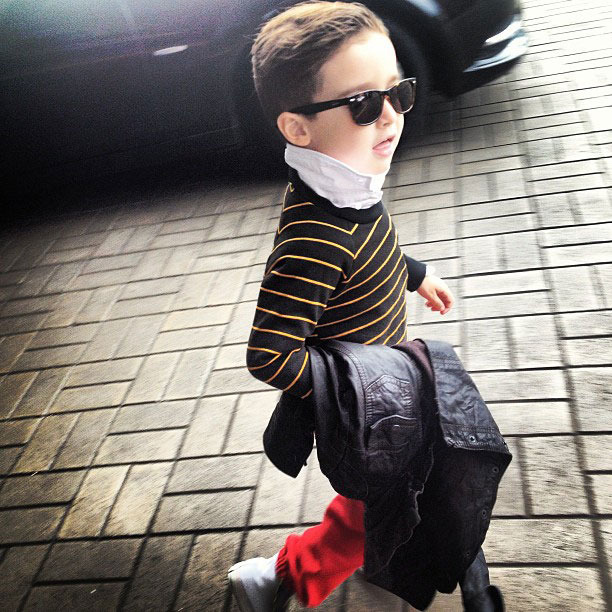 My nephew had his own very sartorial wardrobe
This was before the day of programmed embroidery layouts and I did this all free hand.  I was VERY proud of that lettering!!!  This was taken from the famous Flying Tigers of Burma, pre-WWII when China was being attacked by Japan.  I'm not sure he knew exactly the historical significance, but the idea of a group of pilots named "Flying Tigers" just sounded awesome to him and he went with it!!!
I designed it to be like a regular bomber jacket (of course not in leather nor lined in silk) and it didn't have the material on the inside – usually a map of China and an American flag so that if the Chinese found him they would/could help the downed pilot.
One of the fun things you can do as a sewist is let your imagination run wild!