That used to be the saying around England for years as everyone knew that the Prince had a thing for Camiller, but couldn't do anything about it, or rather his mum wouldn't let him!
She was always considered sort of buck-toothed and otherwise not becoming a royal, and the Brits have a tendency to denigrate those who are not in power.  Sort of like a way of making the one who is in power look better…Princess Ann, Randy Andy, and so forth.
But fortunately since the Prince married Camiller, her style has changed, and she has a shape like a lot of us…her body has sort of squatted through the years, and it's worth while to take a look at what she wears and how she wears it to learn from her mistakes!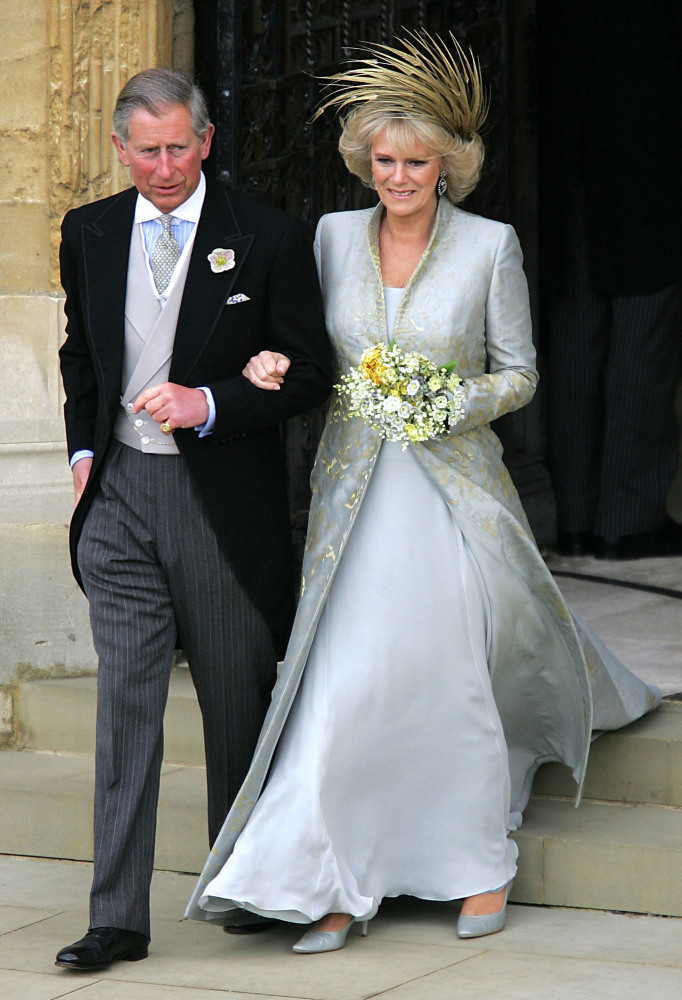 The first thing she did was get married in a beautiful dress.  Camilla does not have a Diana figure and never will.  She's a confirmed horse woman, loves horses, and the country, and she also loves the wine and eating. But she does not have a svelte figure.  She has a large bust, a thick waist and after her bustline is rather shapeless.   This isn't dissing her, it's just stating the pure fact.  And the thing that's so great is that when she wears something right, it's worth taking note cause there's a lot that can go wrong with a figure like this.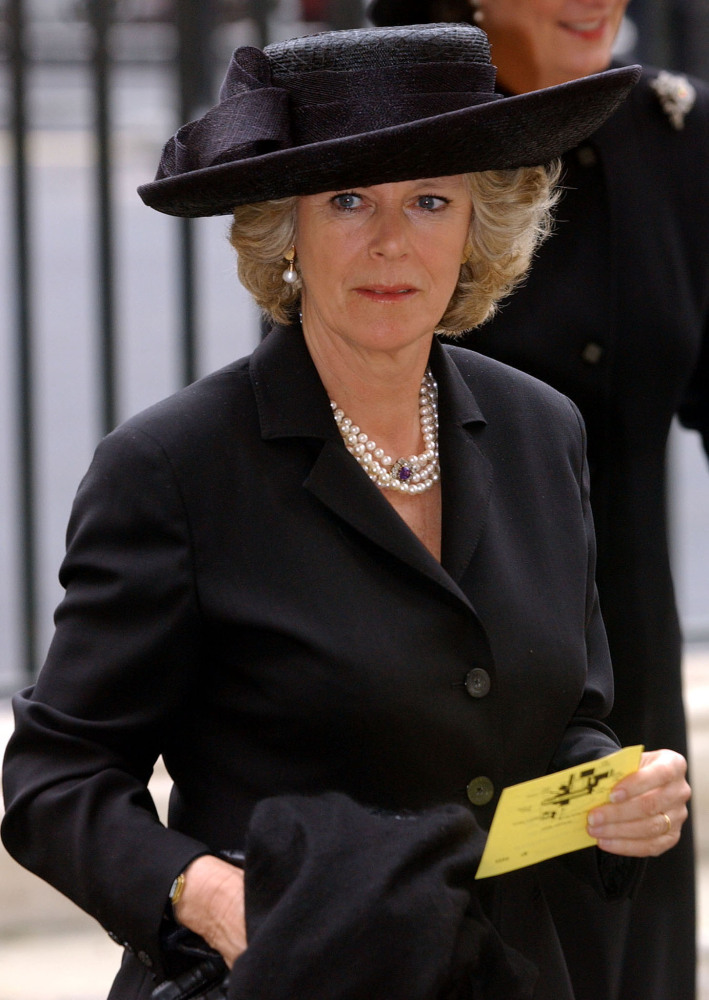 After that she seemed to positively have a transformation..she looked – well – blushing – like a bride!!!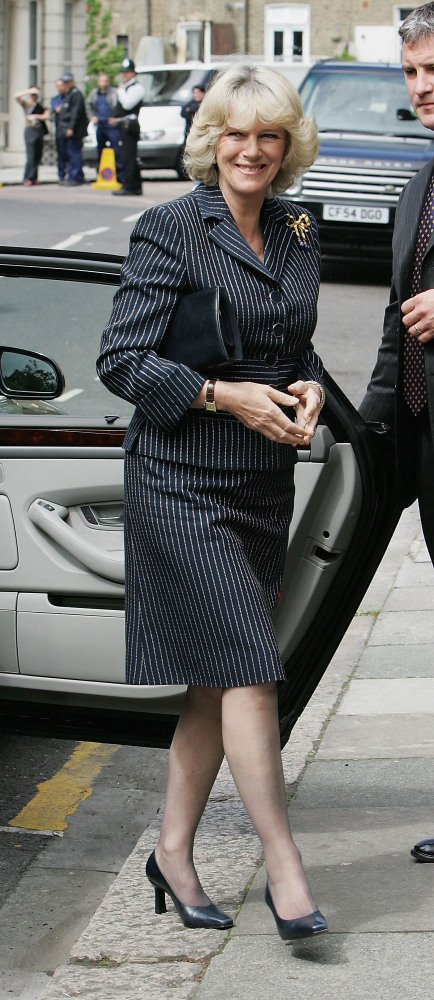 In just about anything she wore, it looked right.  She even looked like she may have dropped a few pounds, she looked so great in this outfit.
But then back to her bad habits, and they are intoxicating….First, the outfit on the left fits well, and it has all the right darts, but is a perfect example of a good fit, and no style.  The jacket is wa-a-a-a-ay too long, as is the jacket on the right, but it's tempting to wear them that long because I know she wants to hide her posterior.  The jacket on the left is just not long enough or too long….had it been just a little longer and a little less flared at the bottom, it would have  great.  Just the hint of the skirt under would have been enough for the jacket on the left.
And it's hard – really hard – when you have a lot of dress-up things to go to.  I used to do this all the time, and it sounds like – ho-hum….another ball to go to, but it's work. (Fortunately my friends and I like to live a little more casual these days!)  But alas, not all of us can live this casual life all the time and must dress up, and even though blues (of any sort and type) are the best for Camiller, fluff and excess is not, as seen here – keeping it close to the body and fitted, is the best.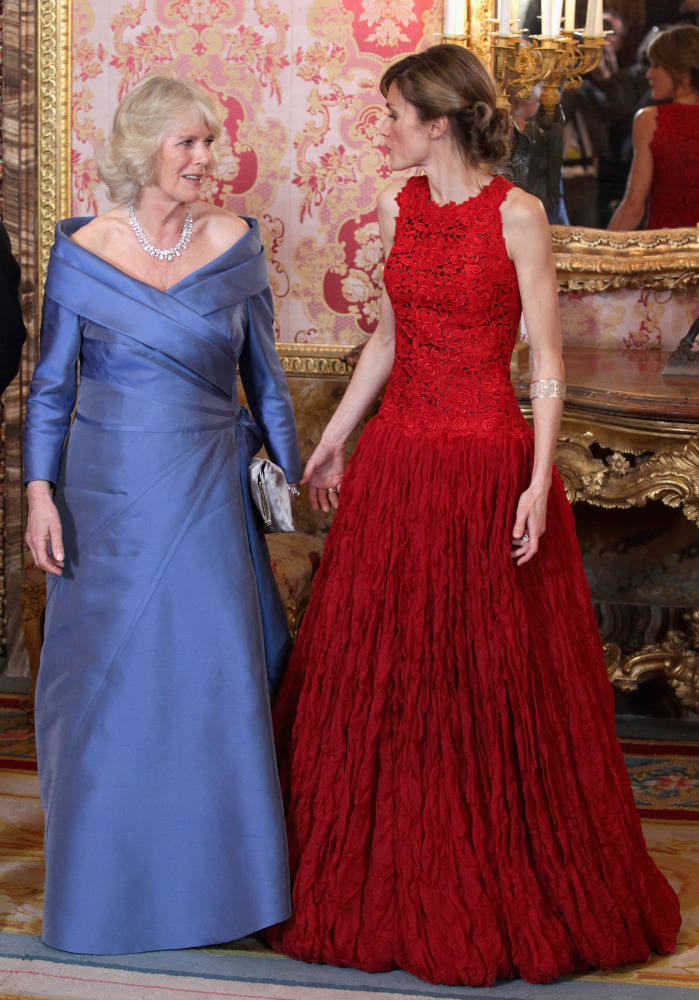 And well, this is just unfair and although it can't be avoided, we can only hope that the Duchess of Cambridge will one day have as gracious a daughter-in-law as Camiller's current one!  But this gives you a great idea of Camilla's shape and what she needs to hide and not hide.  What the designer adeptly did here was to accentuate Camilla's bust.  Then she worked very hard to fit the rest  – FIT – that does NOT mean 3 sizes too small TIGHT – it means FIT – her midriff and the let the dress sparingly fall from the hip – too much fabric and it will cause her to look bigger, too tight and it will be uncomfy and she'll not wear it and it won't look right.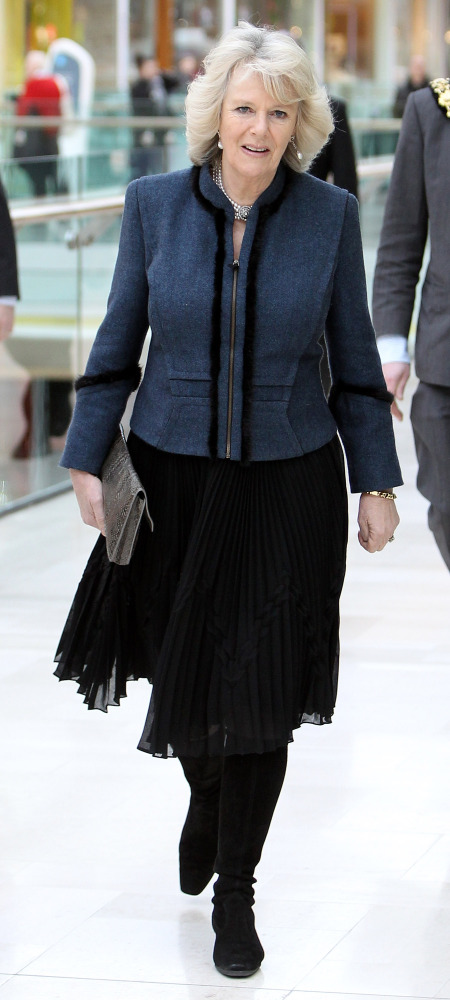 She still looks good though..and here's a fab example…black boots to elongate the black skirt – a fuller skirt (Camilla should always wear this fuller skirt – not at the hip but at the hem), and the jacket here hits the right length….why?  Because the jacket accentuates the indentation that occurs in her body below the bust, and the skirt furthers this line with the fullness at the hem.  Usually you will hear that the jacket has to cover the largest part of your hip and then you can hem it.  Not so.  This is a great example that we can learn from…that the jacket starts the line – just below the bust (remember Camilla doesn't have a waist to speak of), and if you actually look at her waist, you'll see that the jacket is a little fuller there (it has to be to cover the waist), but there is the illusion of the waist cause the jacket fits around the bust, then indents right below the bust then moves out, with the skirt continuing that line below the jacket hem.    It's that LINE that we're after – on the side since most folks are looking at us head on.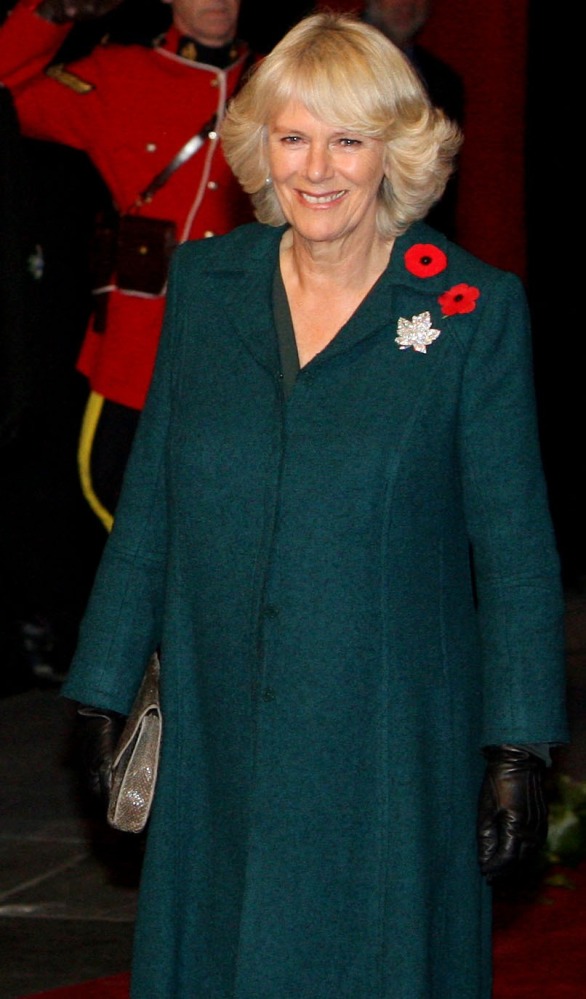 See here's what happens when you don't take that indentation at the bust and don't make use of it.  This should be a little more nipped under the bust to give the illusion of shape.  This is a coat and I'm sure she has on something thick (probably a winter coat), under, but it would have been nice to see a belt or tie or something here to nip in the waist just a little more.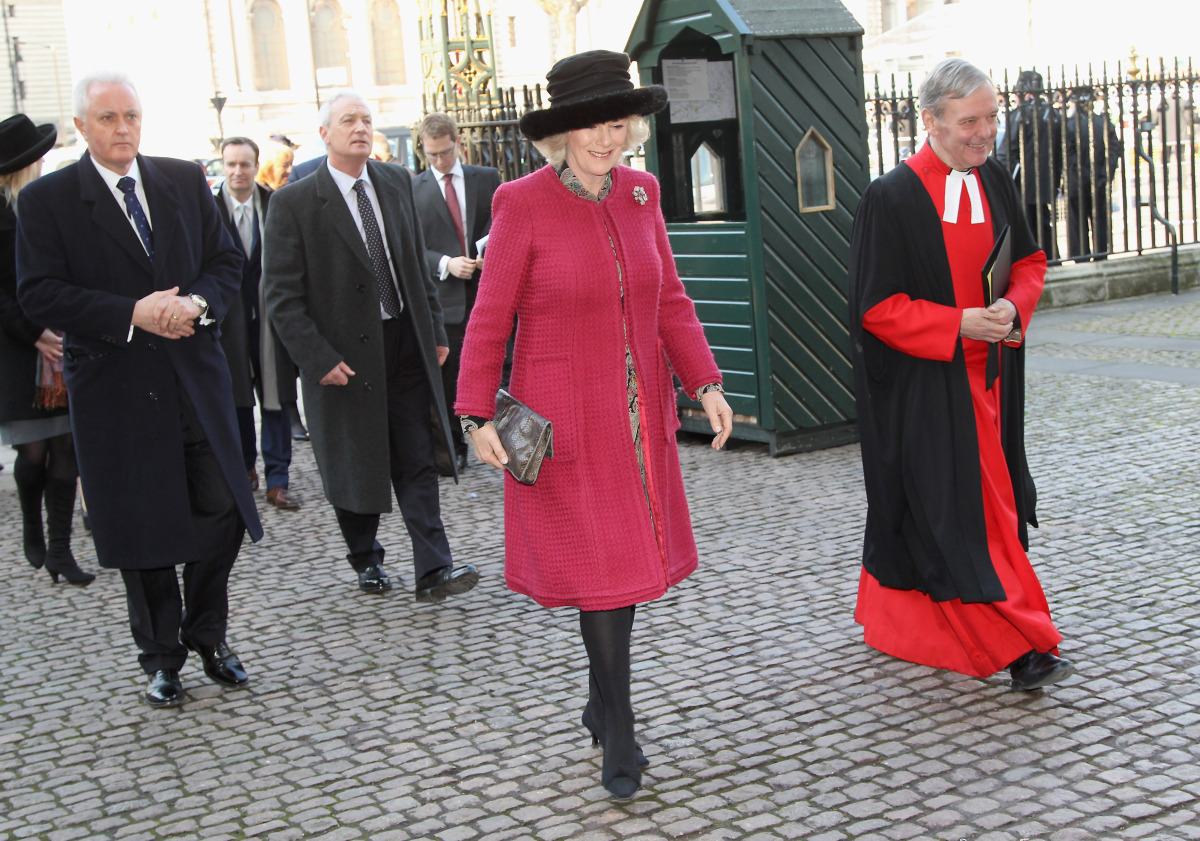 See – it can be done.  She doesn't have to be thin as the Duchess…..and here she has a little more shape, because the line under her bust is a little more accentuated and the hem is allowed to be just a little fuller than at the hip.
Hopefully this gives you some great ideas on shaping around your body.  We always want to fit, but to be able to shape around your body makes it LOOK like you're fitted, even though they are two different things.  You can be fitted perfectly and look perfectly horrible, and so why not make the effort to fit and look good with the right line and shape.