Believe it or not, this has been one of those trends that's been with us but without us noticing.  It's just that the business gurus of fashion have started noticing and dang it if they aren't right!
So you say:  "Claire, I'm not wearing that stuff.  I've given up exercising for lent!!!!"  OK – I grant you that a lot of us aren't exercising, but you're missing the point here.  Activewear, believe it or not, has very little to do with exercising.  Yes, that's what it was invented for, but the way that activewear has crept into our daily lives has been so subtle that it's hardly noticeable.
In the 1950's or 1960's, leggings were strictly the purview of the ballet class at a studio. If you wore them out of the studio, it was because you were rushing home to change into something else or just after ballet class.  You wouldn't purposefully put on your leggings to go shopping or to go out.
Today it's nothing at all to see a person even in a dressy evening look, with leggings on.  As Tim Gunn says:
Every woman should own a pair of leggings.
Leggings are one of those things that have sort of snuck in under the radar and before we knew it became an integral part of our wardrobe.
Today it's become a wardrobe basic, and you don't have to be svelte thin to look good in them.  Quoting Tim Gun again:
I'm always talking about counterpoint. If you are wearing something that's slim and close fitting on top, have more volume on the bottom, and vise versa. If you have a legging[s], wear a loose fitting tunic. If you have tight and tight, you're going to look rather trampy, to be blunt, and if you have loose and loose you're going to look sloppy.
Yves St. Laurent said the same thing:
There are seven parts to accentuate to a woman's body. (1. shoulders, 2. breast/cleavage, 3. waist, 4. hips, 5. legs, 6. back and 7. silhouette)  If you show too much you look like a street walker.  If you show too little you look like a bag lady.
Same concept, said differently, but the main thing here is that leggings offer a nice counterpoint for a loose top which is always comfortable.  And leggings which were once only seen in the workout studio, are now seen on the street regularly and with just as much fashion flare as the most modern of clothes.
Another example is the tank top, again worn as an integral part of a whole look.  Another piece that was relegated strictly to the exercise studio.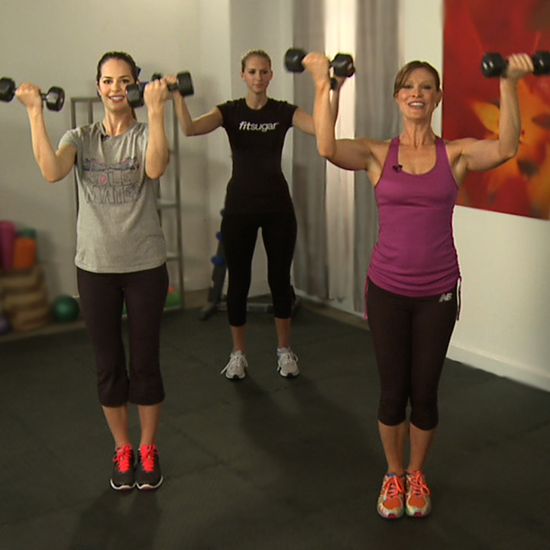 But the tank top now has it's own place firmly planted in the fashion icons of clothing essentials.
There's an updated look to all of this activewear implants into today's fashion like the fabric they're made from and how they're used – sometimes the tank tops are very loose, and over another tank top, or they are used as a base under another see-thru garment.
See-thru is so vital in today's fashion, that both the tank top and leggings can coordinate beautifully. These two items work as a base to start with and then add an important or strong piece on top.
No matter if it's a sheer shirt (from left to right above), see-thru longer shirt/tunic, dressy top or tunic (from the Chanel runway) or a jersey top, all of these styles work with the leggings and tank top.  You don't have to be model thin plus these styles and looks are all comfortable.
This is why I'm so hot on activewear now and why you should be too.  You don't have to be a gym rat or even exercise regularly to have these garments in your wardrobe.    As a matter of fact, it's this new take on activewear that is what you want in your own closet!