I've had a lot of fun with these, and I'm not finished…I have some more fabric and they do go up fast.  Once you do one, the others go up really fast.
These were a lot of fun, and they let me express my artistic and irreverent side.
More than anything else what they do is reflect the change that activewear is making these days. I go out to dinner and I see activewear inspired clothing at restaurants, on the street, in stores – it's everywhere.  It's all a matter of looking at it.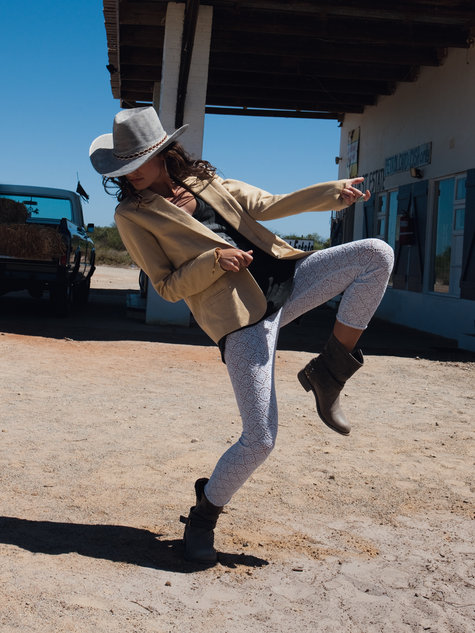 The leggings that were once never seen out of the ballet dancing studio, are now almost a requirement in anyone's wardrobe (and don't do anything less than 75% stretch).
The tank that wouldn't have been seen out of the gym 20 years ago, is now a standard evening top, or shell for under a tunic or sheer shirt (I'm think the lower left version here – although this delicious pattern comes in two lengths – click the pick to find out more info).
And this neat little number is just great to put on over jeans, pants skirt or anything you want.
I've been doing these as decorative and out-of-the-norm activewear to just show you how much fun you can have with these.  Don't be afraid to think outside the box on this.  This is a trend that's hitting in two areas:  1.) in the activewear market itself, 2.) in the casual market where activewear is being up-scaled into casual, evening and more every-day wear other than just for exercising.   So you can go for both looks.