Watching this trend work it's way through various aspects of the fashion industry is going to be fascinating.  What has happened with FCF (fast/cheap fashion) is that it has (appropriately enough in a free-market system) responded to the trend of fashion….that trend 20 years ago was to have "ugly" fashion or anti-fashion of frayed, worn out, ripped-up, too-tight, too-loose, grubby clothing.  The FCF (in it's infancy or really birth) said, "Hey we can do that, and we can deliver it at a really rock-bottom price).  And thus a beautiful marriage (of sorts) was formed and everyone lived happily ever after.
Until…..
That grew old.  And now what we're seeing is boredom with that frayed, worn-out, ill-fitting clothing.  But here's one of the major problems that's appearing.  As cheap and easily accessible as that FCF was, there's going to have to be some catch up with the rest of the commodities of the world.  Compared to a garment of the late 80's, with the price increases of energy and food, the garment of the late 80's costing $189  would be about $750 today.  That's a huge jump for the marketers to get over.  That sounds like a lot, but remember this fashion trend has been with us for 20 years, and as we haven't seen the clothing pricing escalate per item, and in particular with the cost of other commodities, this shouldn't be that surprising.
The difference here is that the FCF garment needs to be purchased 10 times a year, and over ten years that 100 times.  That means that the $189 garment would have cost $1.89 using that model.  The FCF garment costing $14.95 would cost $149.50/year and over ten years cost $1,495.00.  The quality garment purchased value would be at $7.50 for ten times a year ($75/year) and over 10 years would be $750.
That's the catch that is hard to see in the FCF shopping.  The FCF shopping is WAY MORE EXPENSIVE than the very expensive garment.  Because the very expensive garment lasts over a longer period of time.  So while the shopping public has been drugged into thinking that that $14.95 item at the FCF store is really cheap, the FCF industry is laughing all the way to the bank.
This is just one of the lies told to the buying public about the FCF industry.
Here are a few articles in this morning's feed that really show just how much this trend is moving away from cheap/fast garments and into more quality, which yes, is initially more expensive, but in the long run, way cheaper.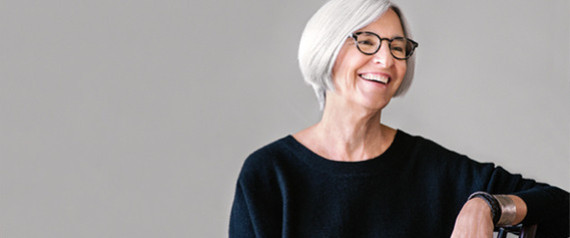 Eileen Fisher is a fashion icon in that she does really great, innovative things in her company that haven't necessarily put her on the front page of the business sections of publications, but she has survived.  I contend that one main reason is that her designs are good – they are classic.  Classic lasts and sells in spite of everything else, including the ravages of the FCF industry (which has ravaged quite a lot in its time).  As an artist, it's great to see that good art survives (I've always heard it rises to the top, and Ms. Fisher is a perfect example).
Natalie Chanin is another icon in the fashion biz.  Her business not only promotes well made and individually made clothing, but her company even attempts to explain it.  This is a whole new marketing technique which I love.  She does this by selling her patterns, books, instructions, classes on how to create her one-of-a-kind garments, and students as well as the general public gets a real-quick lesson on just how much time and effort goes into this clothing.  The upshot is that the garment lasts a long, long time (and recouping its value way over the value of FCF clothing).  This is a huge gap of knowledge the buying public's arsenal, and Chanin at least has made an attempt at trying to fill in that void.
And while some retailers are searching for ever more efficient ways to compete in the FCF jungle (ever-decreasing costs, with faster delivery to stores/customers) are not even thinking about quality or value.  They are still stuck in the FCF model and can't think their way out.  They do all realize and see that the market is changing for teens and what used to be a slam-dunk, almost given way to make money in this industry, is now giving way to something else….and some retailers don't see it.
So now you want to talk about how sewing compares to this more expensive way of dressing?…..just guess!!!!!!