Boy that's a loaded question – where indeed!  I did a Facebook post on my Claire wall, that was about a gal who went back to a quality garment 22 years old that was a classic.  This is exactly the sort of thing that happens when you have a core or capsule or basic wardrobe.  There are lots of names for it, but what it rests on is quality components…..but where do you start?
So this can be tackled from a where to start sewing?…..
or where to start in your wardrobe?
And this all depends upon you.
OK – that's the end of today's blog – thanks for tuning in!!!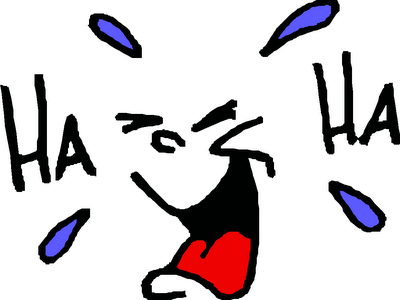 No, seriously, this is a toughie, I know it is.  The sewing part is a good place to start, but where I like to start with my students and clients is I like to get a grasp of them first.  That's why when you become invest in a subscription to my newsletter, the very first thing I start with is where are you?  And I don't mean location.  When you invest in a subscription to the newsletter, the very first place you start is with determining where you are and I include detailed instructions with a workbook that takes you step-by-step through the process of not only determining what needs to go out of your closet, but also what you need to start putting back into your close.  It's a comprehensive workbook to work through before I even start with any sewing lessons or anything like that, because you can't hope to know where to start, if you don't know where you are and what you need.
But here's a few highlights from that workbook and ebook.
Where are you in your life?  Are you a new mommie?….are you just graduating college and starting out working?….are you a carpoolin' fool?…are you edging your way up the corporate ladder?….are you head of your department or own your own company?….are you retired?….are you a SAHM?….do you have you own home-based business?
Believe it or not each one of those means you need a different wardrobe.
Then what do you do in your spare time?….do you go to concerts and openings?….do you like to read a great book and relax?….do you go out with your friends?….do you like to entertain at home?…..do you vant to be alone dahlink!!!!
All of these go into where you start with your sewing.
And there's one more thing – your closet.  Yep, you guessed it – I'm gerna make you clean that sucka out!!!
Here's the honest truth of this – you really can't know where to start unless you know what you have (and what you don't have) and where you are in life.  Well, you can, but it won't be a good start.
When I start with my students or clients, I like to get a grasp of them.  I do this with myself…when I was younger I was all a-ga-ga with the latest Parisian styles and couldn't wait to see the new fall and spring shows to see what to do.  I was a devoted Elsa Klench follower and could be seen no where else on Saturday morning that by the TV waiting for Style with Elsa Klench! This was when I was first learning to sew well under my mentor.  My wardrobe was all over the place – I had pants and skirt suits in all the candy colors, yellow, green, blue, red, orange, purple gabardine – just to prove I could do a tailored lapel in my light-weight gabardine.  I had jackets in all the basic colors.  I had pants in most dark colors.  I had blouses mostly in silks in solids, prints and geometrical designs.  My clothes had no real focus, purpose or direction.  And I wasn't too hard on my self about this.  I made a lot of things that I wore once, not because they were made poorly, but because I didn't need them.
I sat myself down and finally had a moment where I came to the terms that I could make anything I wanted, but did I really need everything?  Did I really need to have every piece of clothing I had seen?  The simple answer was no.  But what did I take out?  What did I leave in?  What was I going to wear or not wear?
This meant some serious soul-searching, but it was helped by the fact that I knew I could make anything and I didn't need to prove that any more to myself.  I did my colors and put together a functional palette for myself and made the decision that I wouldn't diverge from that palette – well maybe a little, but most of my clothes were going to be in that color.
Later, I got my style down and became way more confident and opened by first company designing formal wear.  My needs changed considerably here.  As a hausfrau and community volunteer, that required one sort of wardrobe, but being a designer required another.  The community volunteer who went to meetings and discussion groups and lead workshops, that all required a certain kind of wardrobe.  A professional look for meeting with community leaders, a classic fashionable look for the luncheons and meetings and a cocktail look for evening/weekend events.  Believe it or not, there wasn't much casual, except for workout things, in my closet cause I really didn't need it.
Then I started my own company.  I did a lot less volunteer work and was working at home in my studio and having fittings with my clients.  I wanted something comfy but fashionable and could even be a little artsy with my daily wear.  Then something a little more dress-up for evening out, but not as formal as cocktail, and then ball gowns – for attending the deb presentation balls (I was on the committee, and had to attend).  So I had a lot of comfy and artistic clothes and ball gowns – see how specific you can get when you know your style?
Then I started adding in teaching and still doing clients, but fewer of them, and retired from volunteering and committee work completely, and I've taken up hiking and biking (and no I have NO intentions of doing any sort of Tour de France thing – EVER!!!).  Now I hardly have ANYTHING formal in my wardrobe, cause I just don't need it.  It's more of a retired/artsy wardrobe that is comfortable, my biking and hiking gear with a few oddities of things I make for classes.
The point is that I'm here assessing my needs all the time, and examining the style and content of my life.  I'm constantly asking myself do I need this?….will I wear this?  Even today there are times when I look at a pattern or garment and think, "Gee I love the look of that cocktail dress; think I'll just whip that sucker up really quickly," and think:  "Whoa, where am I actually going to wear this – to the local hamburger joint?"  And I'm thinking that I haven't the faintest idea where or when I'll wear it.
One thing about sewing is that it really does help you keep your sights straight.  As opposed to whipping into the local FCF (fast/cheap fashion) store to pick up another cheap garment or 15, sewing requires that you sit and think about the time you're investing into the garment, and by its very nature, makes you think before you make, so that you're spending your time the best possible.
So where do you start with all this?  Here's the list:
Start with your closet – this season's closet and divide your clothes into three categories
1.    Clothes you're wearing now and have worn recently
2.    Clothes you haven't worn – let them go to the thrift shop, out of the house
3.    Clothes you haven't worn, but aren't ready to let go of (keep for a year, if you don't pull it back into your closet, time to let it go!)
Do your colors, and choose your neutrals, light and dark
Sort out basics you need for your style and age and shape – what shapes/styles look good on you and what doesn't
Start with basics: (This is your basic wardrobe start
1.    One Suit (pants or skirt) in basic color
2.    Two jackets or Over tops (cardi, long tunic you would wear over another garment)
3.    Dark pair of pants
4.    Dark Pair of leggings or thin tapered pants
5.    White blouse
6.    Dark turtleneck/cowl neck/jewel neck
7.    Two tops (one dark one light)
8.    Dress (if this is in your style of needs)
9.    Dark Skirt (if this is in your style of needs)
Add the extras – this is the color and one or two at the most trendy items
Add a major item every year or season as needed to build and keep the garments in current fashion
Buy, preferably make, garments that will last minimum 8 to 10 years.
Now this is not going to happen in one season, unless you're Rockefeller and you have infinite funds.  But what you want to do is start here.  Cleaning out your closet gets you to a great start, cause you probably have a few of these to start with.  After you have this classic basic garments, then you can graduate to more color and something trendy, but usually one and no more than two pieces for each season.  By season I mean Fall/Winter and Spring/Summer – so the fashion year has 2 seasons – as opposed to RTW which has a season every two weeks.
This is just a preview of what's in the welcome package when you're a investor, so the point is here that you have to find your starting spot.
What you will do is work from these base/core garments and exchange and add to combine into 20 to 30 garments.  You won't have just one suit or two jackets in your closet, but you will have one CORE/BASIC suit and two CORE/BASIC jackets in your closet.  From there you can have one colorful or bright jacket, and maybe another that is a little more trendy.  So you may end up with 4 or so jackets to complete your wardrobe, but you will always have these core pieces at all times.
The next step is to figure out what you need for your style of life – if you're retired, don't have a bunch of professional suits in your closet unless you're doing a lot of consulting or other needs that require it;  if you're a carpooler you most likely don't need a bunch of ball gowns in your wardrobe;  if you're a young college graduate, get rid of those ripped-up, frayed-edged, over-sized, too-small sized garments.  The Grunge look is out in the office, and your nerdy competitor in the khaki suit will get all your raises and the credit for you work if you don't look serious in the office.
OK – here's the dark, deep secret here:  You have to make sure all your garments are of high-quality.  The cheap/fast fashion stuff doesn't work in a core/basic wardrobe or a capsule wardrobe.  Here's the other deep dark secret:  Filling your closet with high-quality clothing is actually cheaper – yes, you heard right – CHEAPER – than buying all that FCF trash in the store.