Usually little things I like to put over on my Facebook page – if you haven't liked me, do that here, cause it's a great way for me to put up little tidbits that really don't make a whole blog.
But this morning's RSS read, had two very important articles.  The first one (click here or graphic below) is really fabulous about how to start your own capsule or core wardrobe.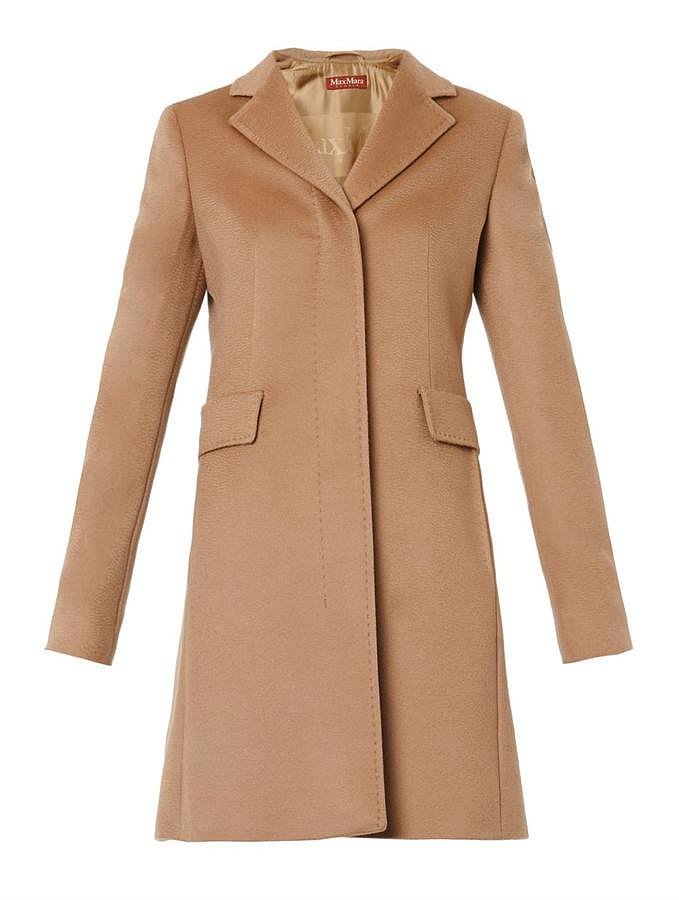 Of course a camel coat is invaluable, but that's not the only thing.  If you're a Design U subscriber, you already know how to do this, because my step-by-step workbook is included in the Welcome package.
The amazing thing here is to look at the pricing on this.  This really does place your sewing and particularly your capsule wardrobe basics in proper perspective.  How?  Remember these garments are not only going to last you for a year, but most likely for 10 years….plus.  How do you value something like that? The problem is that most consumers today are so unfamiliar with something that lasts this long that it's really hard to imagine….much less quantify in an economic realistic parameter.
Unless of course you read two other headlines this morning's RSS feed delivered:
First – a shortie but a goodie: Japan's richest millionaire….er…um….sorry (millionaire is so old-fashioned), I meant billionaire.  Read more here.  Is he an oil typhoon (yeah, I know me, being funny – tycoon), or maybe a real estate mogul, or head of a mega-monopoly transportation corporation!!!  But SURPRISE – he's owner of a cheap/fast fashion empire.  OK – this brings the question – how could a guy that sells cheap clothes make that much money?  Because what he's selling is cheap and doesn't last long so you have to come back to buy more cheap stuff that doesn't last long to be replaced by still more cheap stuff that doesn't last, but you still keep it to the point where you have no more room to sleep in your bedroom because you've had to turn your bedroom into a closet for cheap fast fashion crap!!!!
Think about it folks – this is an intervention…..these people are making tons of money selling us lies!!!
Which leads us to the final article in today's panoply of articles:
How are Stores Like Forever 21 Tricking Your Brain Into Buying More!!!!
With a title like that I hardly even need to say more (are you already clicking over there?)!  For me here's the upshot of the article: Not only are consumers being tricked into buying more clothes (read the article on how), but the trick goes further than that.  To feed this  so-called need for more clothes, more clothes are delivered to the store more often – supplanting the need, desire and style for fashion as in fashion seasons.  So much so that Anna Wintour (the major doyenne of fashion as editor of the American Vogue), has now given the death knell to fashion in her quote: "Fashion is dead!"
Sadly, not only are well-made clothes passé, apparently so is fashion.
But wait one more feed to share…..
Jean-Paul Gaultier is one of the major couture (and I mean really COUTURE) designers left in Paris.  He's so couture, that he's stopped doing RTW (ready-to-wear which is the stuff sold without fittings from the designer) and his men's wear. You'd think with all the wealthy typhoons (OK, tycoons) in the world making a mint over fast fashion that he'd be all over this RTW market…not so.
A few quotes worth noting:
Too many clothes kills clothes… Fashion has changed. A proliferation of clothing. Eight collections per season — that's 16 a year, he said.
and
The system doesn't work… There aren't enough people to buy them. We're making clothes that aren't destined to be worn,
You know what – he's right!!!  The whole article is a fascinating read. The article is on his retrospective show (and if you haven't seen it – go – it's fabulous – I mean the detail and whole thought on the clothes are so mind-blowing, you will walk out thinking totally differently about clothes and how you make your own).  The show is in Paris, but all these museum sites have excellent peripheral media (booklets, videos, slideshows) and look through all of them.  It's like going to the museum itself – – well, OK it's not, but it's pretty close.  Also here's a copy of the book of the exhibit, which is fabulous.  I've seen the show and it's important.  Other museums are Brooklyn Museum (very cool video), the Barbican (another cool video), Montreal Museum of Fine Arts, that organized the original show (lots of very neat videos) and the Grand Palais in Paris which is where it is right now.
Here's another perspective from Suzy Menkes, one of my fav fashion reporters – oops, I guess she'll just have to be a clothing reporter now that fashion is dead!?!  OK – you can tell I'm going to have fun with this fashion is dead thing.  But this is really an excellent interview with Gaultier and Suzy.    This is a little long, but Suzy is so damned disarming and charming that you will immediately be hooked on this video.  Then (as if that weren't enough) she gets you hooked on Gaultier and before you know it, you're completely mesmerized and charmed by the whole interview.  It's one of my favs!
So here are some thoughts to leave you with after this morning's RSS feed:
Why are fast/cheap fashion stores making so much money?
Does fashion really have to die?
What is the value of your sewing for a capsule wardrobe? (a la Basics to Splurge On)
What can we learn from major couture creative designers?
That's OK – you'll thank me later!!!