Sometimes the Emmys sneak up on me cause they are not in the traditional Red Carpet Season (which is between Jan 1st & the Oscars – usually the first of March or end of February).  But we had them last night and where there's a red carpet, there's fashion.  So here we go.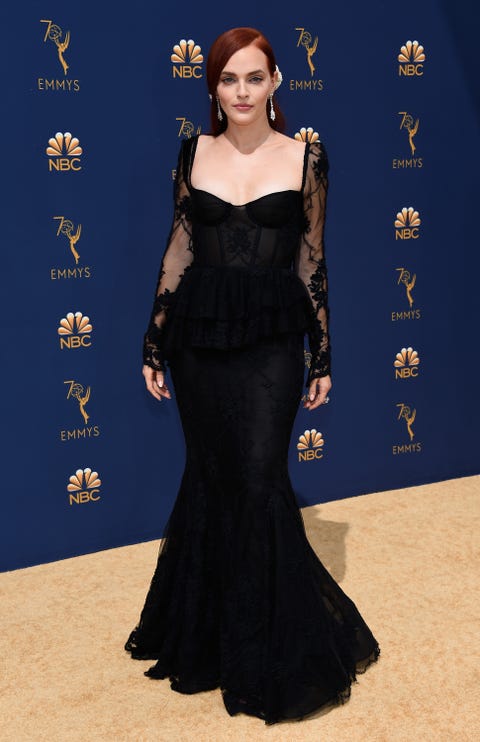 This is really lovely and very classic and there's a lot to take away from this gown.  First is that gorgeous square/sweetheart neckline.  There isn't really a photo of the back of the gown and I would hope that it has a high lace neckline because that will go a long way toward keeping the shoulders in place.  The first thing I thought of when I saw this was WOW, but also how to keep those shoulders in place so that it's comfortable to wear.  There's a lot of stuff out there that's gorgeous, but it's awful to wear.
The next is that it's black and it recedes.  The model/starlet wearing this has a normal figure which means she has one or more parts of her that are a little fuller than the rest, and in this photo looks like her hips, but because she's in black it recedes, and you see her light skin.  Note: for you dark-skinned gals, wearing white does the same thing that black does for light-skinned gals – it's all about the contrast.  That's why Viola Davis stole the show at the Oscars in her gorgeous white dress.
Another takeaway – lace sleeves and lace upper bodice.  This is so attractive and such a great look.  It's even more fun when you can get a lace that's a little stretchy.  Then you make the trim or edging of the lace straight or woven or non-stretch and it anchors everything in place, so the dress doesn't move toward a wardrobe malfunction and feels comfortable and safe to wear.  Even if you want to have lace on the bodice, with a skin-tone behind the lace is a great look.  We don't need to go out without the skin-tone behind the lace – TMI thankyouverymuch!!!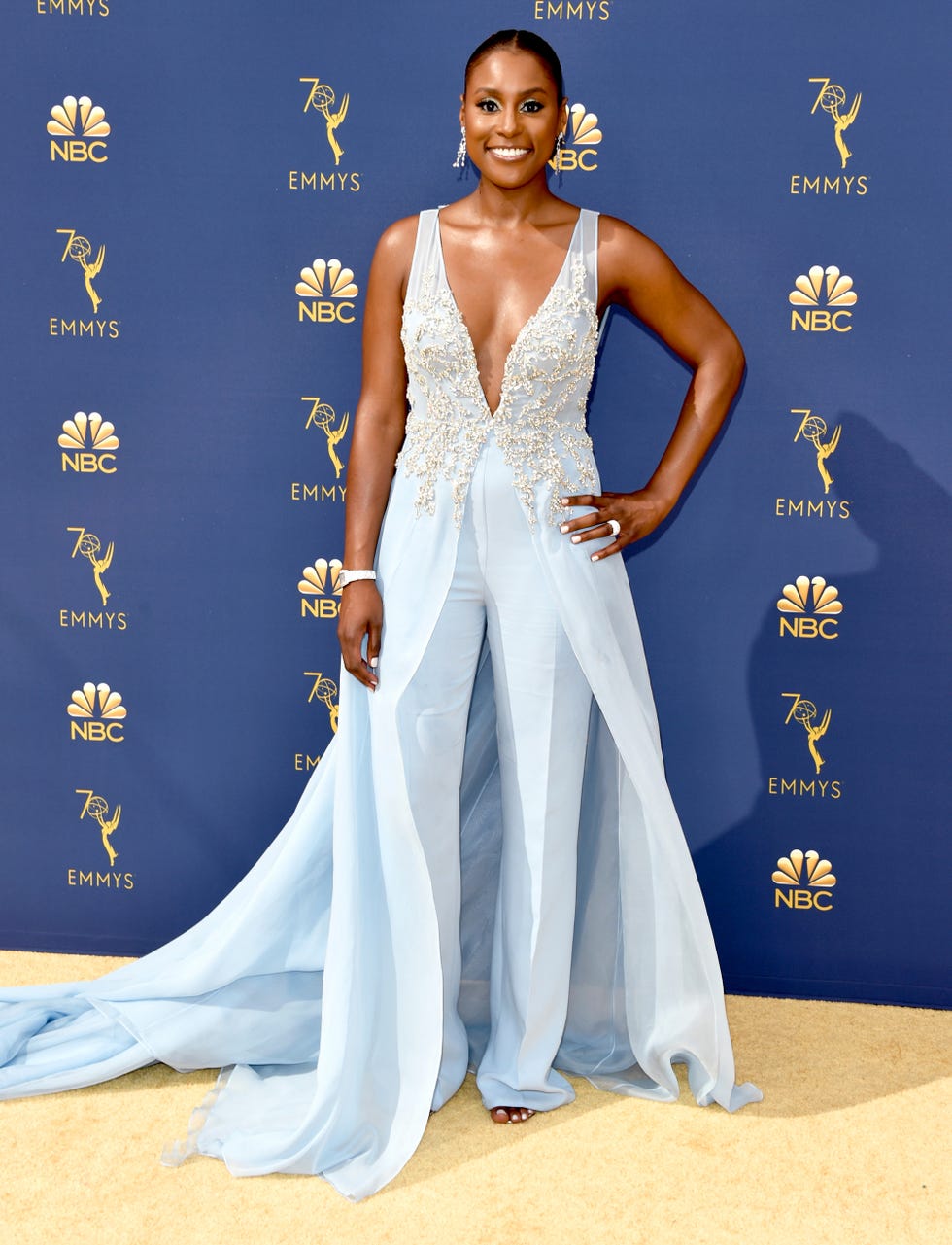 And here we are with contrasts again – really neat looking and a stunning look.  So a few notes on the dress – my bet is that she has some sheer strip across the bust line on the deep V.  Either that or she's got it glued to her skin.  The result is if she doesn't then she's going to have to stand up real straight – all night long or else there's a wardrobe malfunction in her immediate future!  But that said, starlets often wear things that are not practical, but let's look at the practical takeaways from this outfit.  First, the pants under a long outfit are gorgeous.  Don't ask me why the hem on the pants and the gown are way too long – they are – she obviously is being carried from location to location to photograph cause she can't walk in that long hem.  But when you do this, you don't have to obey all the rules here – you can take-away what's best – and that pant is gorgeous.  So here's how I would love to do this for a client or student…I would use a beautiful neoprene, scuba knit or double knit out there and I know you think that it doesn't exist, but you're so wrong – it does – it either a foil or with little paillettes in it – just enough to make it a little fancy.  Then keeping in the same color make that gorgeous tunic over it.  So here's the deal – for really formal, make it to the floor;  for fun at night with a little drama, make it to the ankle;  for something to wear during the day, make it to the knee.  This covers all events, and there's a lot of drama in this look, and yet it looks responsible, mature, but fresh and modern.  I love the line of those pants when you do this with a tunic.  They aren't full, but they aren't leggings either.  Keeping it stretch, particularly a stable stretch, means it can be tailored and therefore look like it's woven but the comfort of stretch.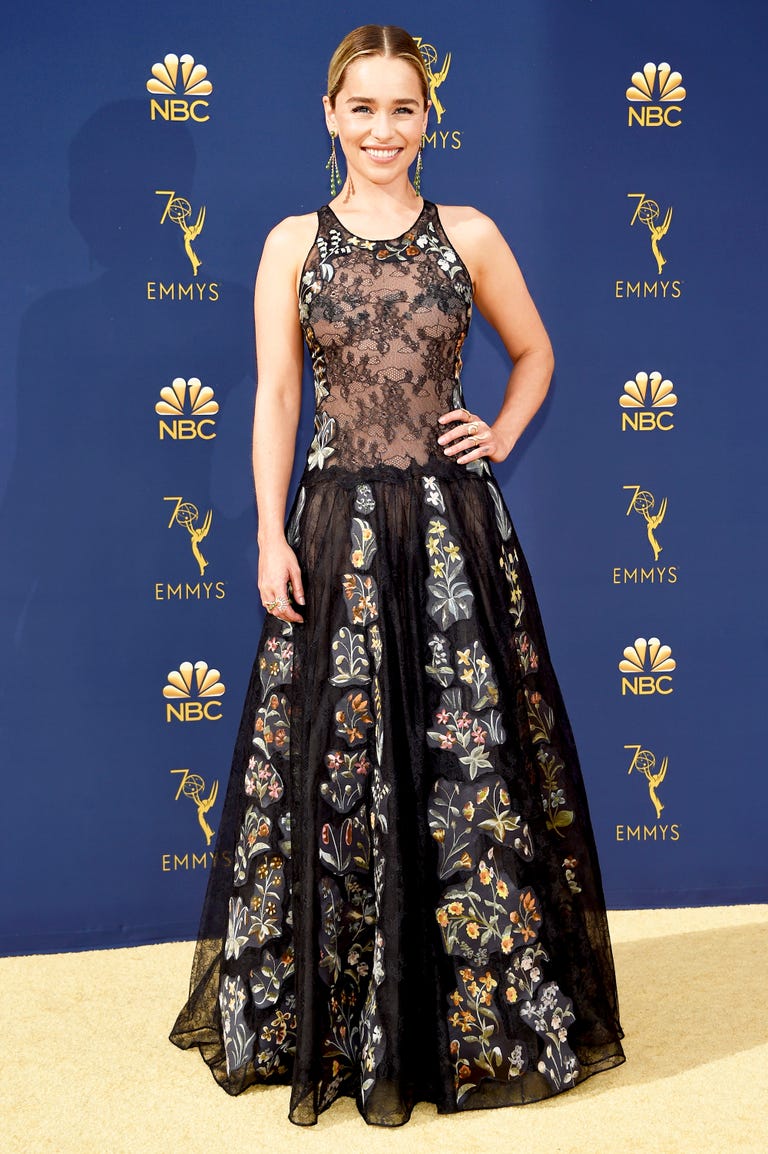 And again a gorgeous dress.  I know, I can hear it right now – where would I wear this?  Well, think about this shorter, and it doesn't have to be to your knees, but to your lower knee or mid-calf (you need to know your proportions to do this right), and we're going to assume that this has a nude opaque liner on the bodice, because this is how it would look – sexy yet very modest!  The panels in the skirt are a great way to treat panels that you might not have any idea what to do with and even though the lace is different, it shows how classic lace is that it can go with practically anything.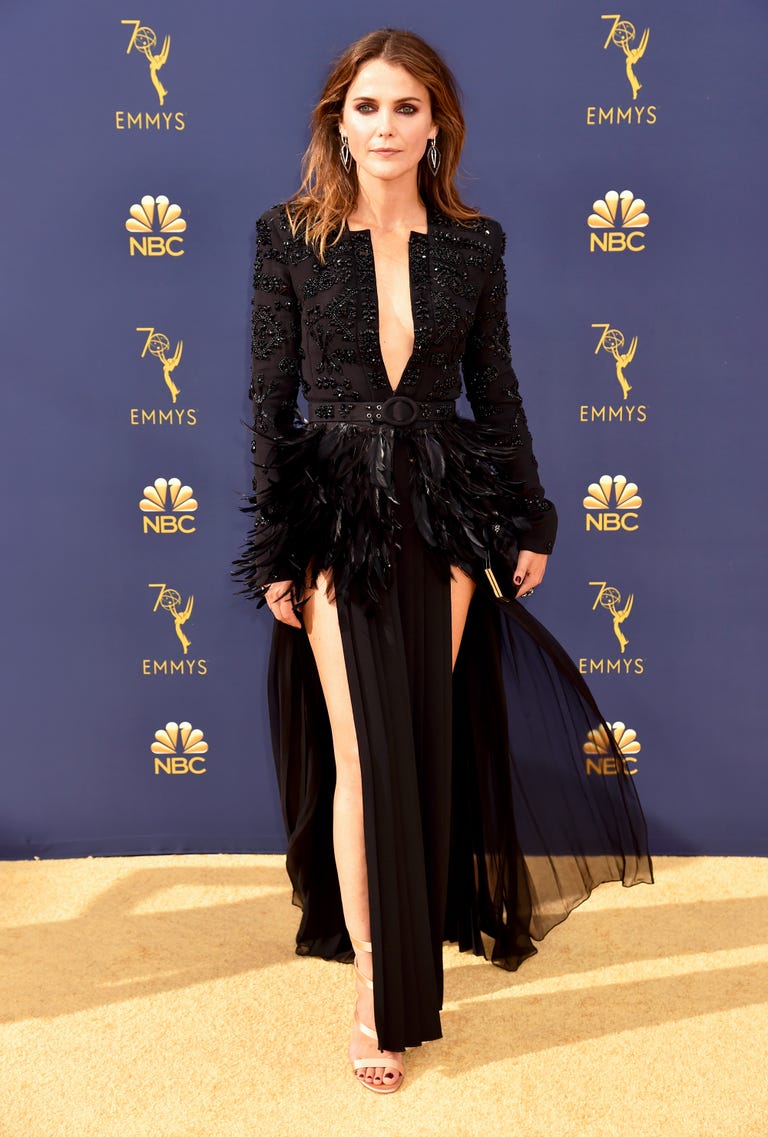 Enough with the deep V neck and slit in the skirt, but alas, these are starlets and they live their lives on the treadmill so they can wear these kinds of clothes.  For the rest of us, there's nothing like a jacket type top to be classic and professional looking.  And the waist shows just how important the waistline is in a newer silhouette, which I hope you are wearing just a little higher than your normal waist – this is the silhouette that is the newest and best looking right now.  I love this whole silhouette, sans slits and V neck!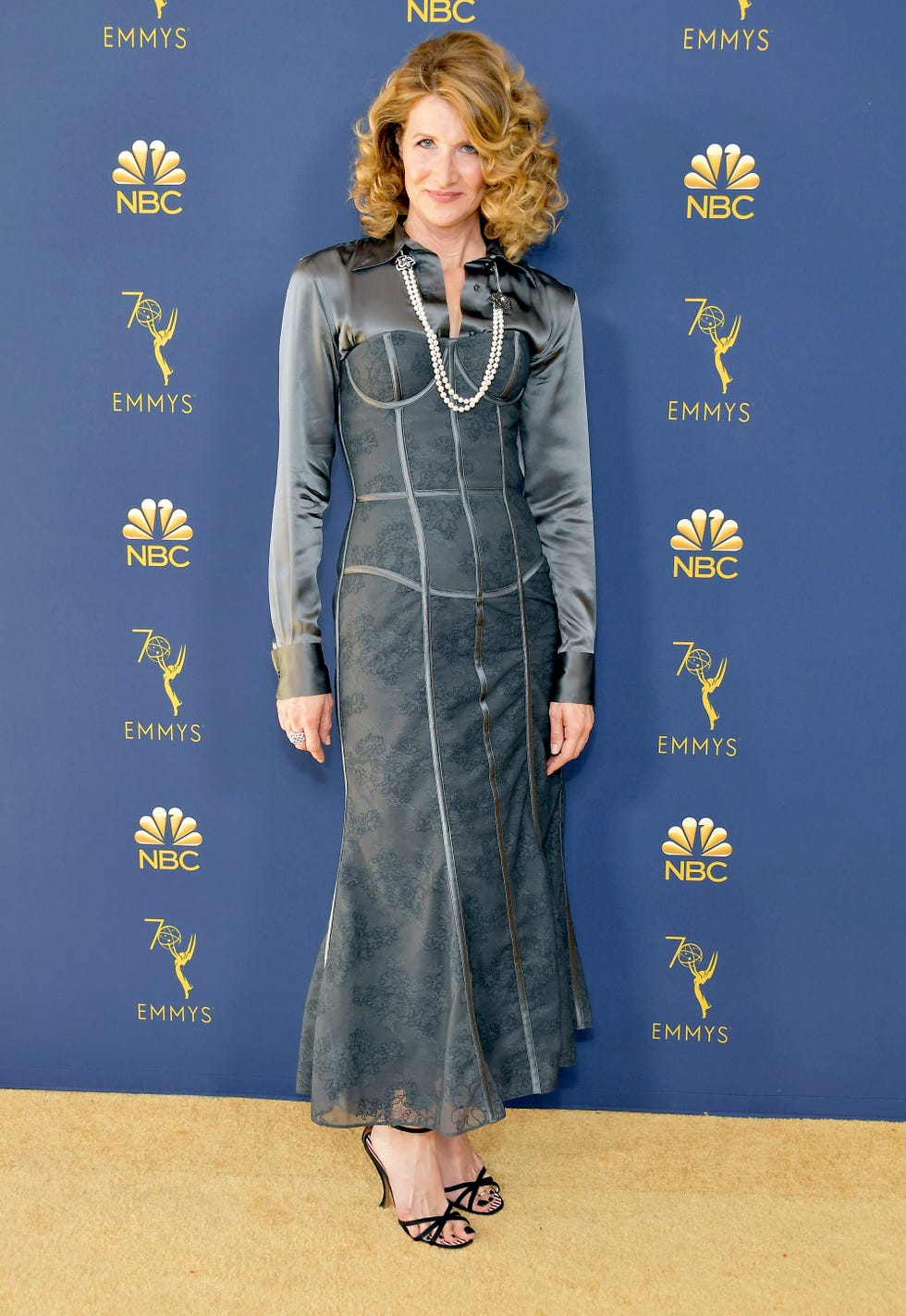 Uuuuuuuuuuh – NO!  This is the age of pretty and a much more feminine look.  This looks says, I don't care, I don't want to care, I don't care about you, I don't care about my fans and I want to wear what I want to wear.  Here's a perfect example of how those 7 points of a woman's figure (Shoulders/decolletage, bust, waist, hips, legs, back, and silhouette) and using one is probably not enough – using two is best.  If this dress was strapless without the silk top, would have been appropriately formal for a red carpet event.  No matter how hard starlets and designers want to push the envelope, the red carpet is formal….period!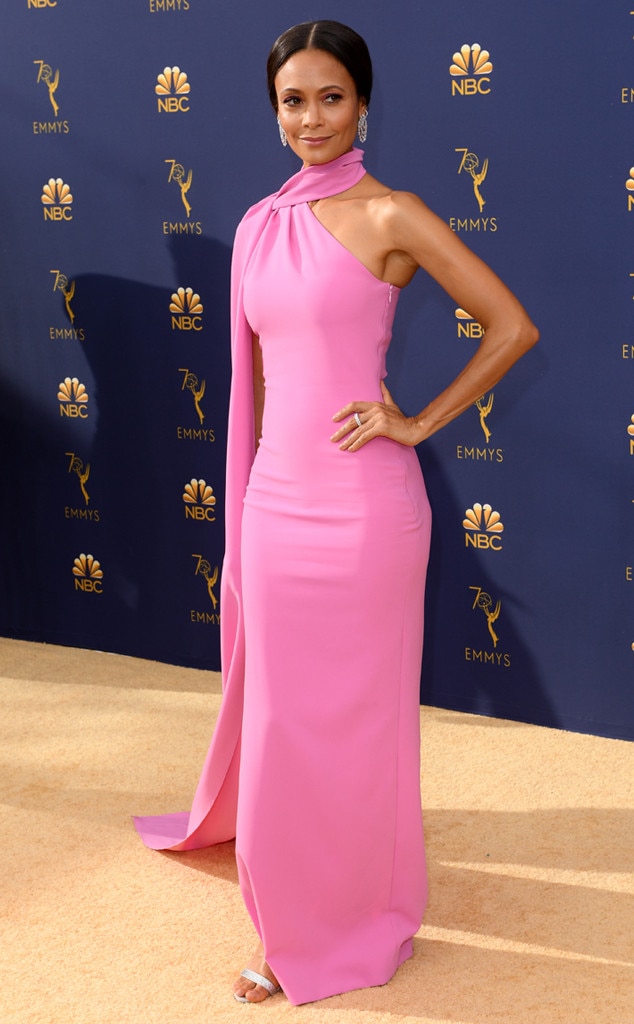 Thandie Newton like Lupita Nyong'o seems to have an innate fashion sense, or maybe it's cause they both have such pleasant expressions on their face, but they are both worth checking out on the red carpet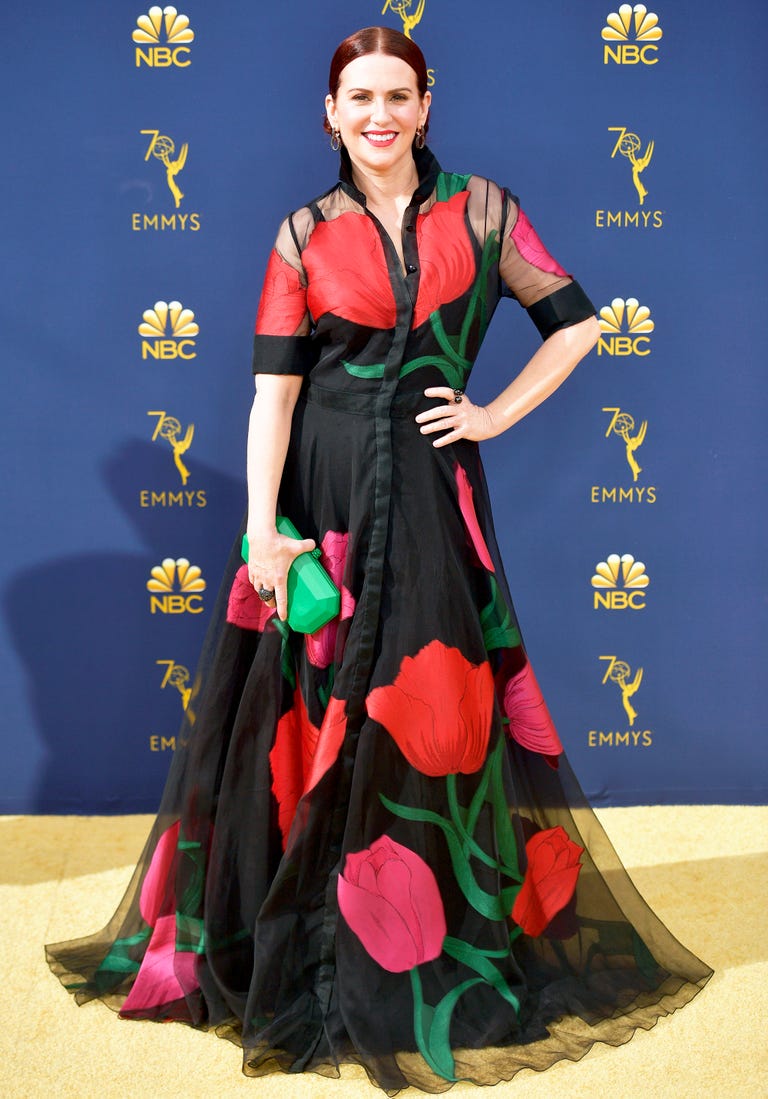 I knew Megan's mom and this looks so like her.  A big showy print that's classic and stylish.  If this doesn't tell you that the waist is in, nothing will – a classic shirtwaist dress with a waistline in a beautiful light formal type fabric.  If you have a shirt pattern that works for you, it's an easy hack from that pattern to this dress – and with the fabric too.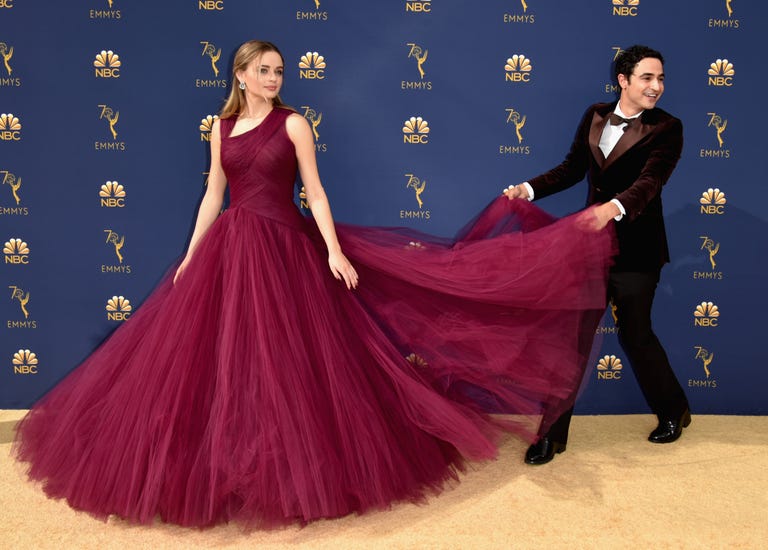 If there is anything more fun to watch than a designer who loves his designs and his clients.  This has all the right buttons (this photo is larger, so click it to check it out closer).  There is a lot of technical ability to do what he's done here.  Draping yards and yards of this slick, thin, drapey stuff across the bodice in ways that shape to the client's body perfectly and show it off without a lot of TMI, and frilly and moving – well, it's a total home run…..oh yes and the designer there to fluff you on the red carpet!  It may look a little like self-aggrandizement, but the truth is that he's having as much fun as she is, if not more and that always is addictive.
I loved this on the runway from Badgley Mischka and to see it on the red carpet is great.  Great classic lines and style – great collar, but the neckline is a little too low (anything below that bustline and you have to keep a straight back to keep the subject covered. And if you have one of those embroidery machines you could go nuts with this style.
And my fav of the evening was this number: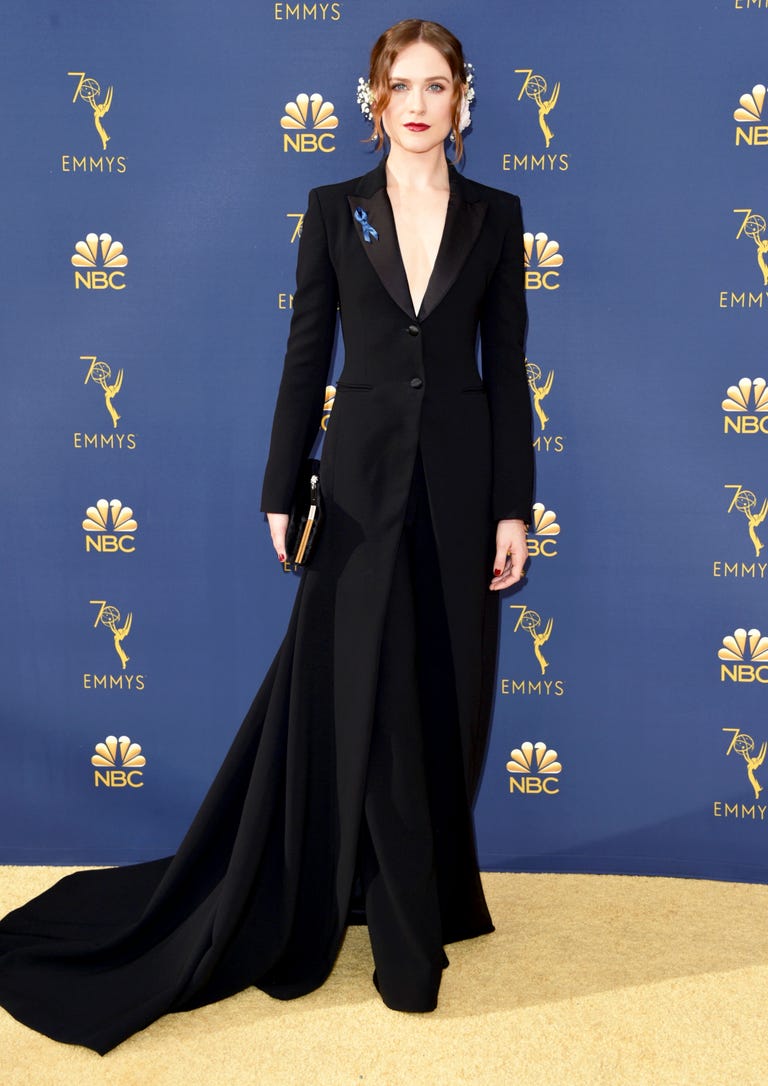 What I immediately saw was a wedding gown…with pants….doing those in a beautiful 4-ply silk crepe (it has a little bit of shine and a little bit of non-shine – sort of like a pearlized shine) and it also has a very interesting nap which means that the shadows in the fabric as it drapes play with the light to cause a much more interesting shadow.  Then I would do the overcoat in a heavy-weight lace like Guipure lace – something like these (they are linked for more info), but this is the idea I was thinking and then a heavy satin collar and lapel……oooooo yummy!!!
Although starlets and red carpet walkers and be pretty crazy (and let's not even talk about the MTV awards), there are some interesting takeaways from these shows.  Is there one you thought that stood out more than another?