There is nothing that beats great style – NOTHING!
This is most often classic, and yet you can see great style in some pretty dramatic looks, but it's still classic.  There are a couple of young examples of this great style that I like to go to for ideas, especially for some of my younger clients.
Both of these gals are in responsible, leadership positions, and although you may think you're not in that position, looking professional and responsible is always in style, no matter what age or vocation.  Looking responsible always brings about added respect and legitimacy and I don't know anyone who doesn't want to be respected and treated with legitimacy.  And this doesn't mean that you don't have to be fuddy-duddy or old-fashioned at all.  These young examples are anything but.  As a matter of fact, they are revered as trend-setting fashion icons.
So let's start with the good stuff first:
Here's one of my go-to examples of a young person who looks legitimate and responsible.
No matter if the Duchess of Cambridge is casual or in pants, she looks great.  This person looks like 1.) she knows what's going on, 2.) she's going to be business-like (be on time, have her remarks ready, going to make a good representation of the crown) and 3. looks hip and up-to-date.  She employs a classic technique to keep herself modest yet spiffing and modern in that for her shorter garments she wears dark/black leggings, boots or hose.  This keeps her from showing too much skin and at the same time, wearing a shorter garment that shows off her gorgeous gams.
She is just as effective in her formal wear.  But let's look at this from the other side.  How deep is her neckline?  How much back does she show?  How much skin does she show?  Basically she's very modest except for the white gown showing some of her legs, but this is OK, because of the very modest dress.  If she didn't have that leg showing, that dress would be boring and fuddy-duddy.
And now for something completely different:
Here is Kimmie at the Met Gala in past years.  This is someone who can't help but show everything she has as if we are all dying to know what all that is.  There is nothing left to the imagination – NOTHING.  And as if that weren't so bad, she has to wear something shiny reflecting every curve and shape that looks like it has been painted on her skin.  Or in the case of the left dress, that it's practically see-thru.  As my mother would say, "It does NOT cover the subject!"  So let me ask you something – does this person engender responsibility, respect, legitimacy, trust – would you trust her with a secret?  Well maybe you might and maybe she might keep it, and maybe not.  Between the Duchess of Cambridge and Kimmie, which one really looks happier, and more importantly, which one would you rather be?  Yes, Kimmie gets lots of press and PR but is it necessarily good – even though she gets a lot of it.  What would happen if Kimmie were to wear something that was fitted and had a little secrecy to it – something more expensive-looking.  Actually, she would probably be taken a lot more seriously.
TMI – too much information – is a problem with a lot of starlets.  This is something that falls under the category of any press is good press, but the truth is that it isn't.  The Duchess of Cambridge's reputation and time on the planet would be far more effective and long-reaching even if she were to disappear today.  Whereas Kimmie would be remembered as a daring dresser and that's about it.  Kimmie tells too much and it's gotten boring, that's why she has to keep reinventing herself.  Whereas we can't wait to see what new garb the Duchess is wearing to see how elegant and tasteful she looks.
One thing Hitchcock knew was not to tell too much of the story, because the audience's minds could imagine something far worse than what he could put on screen.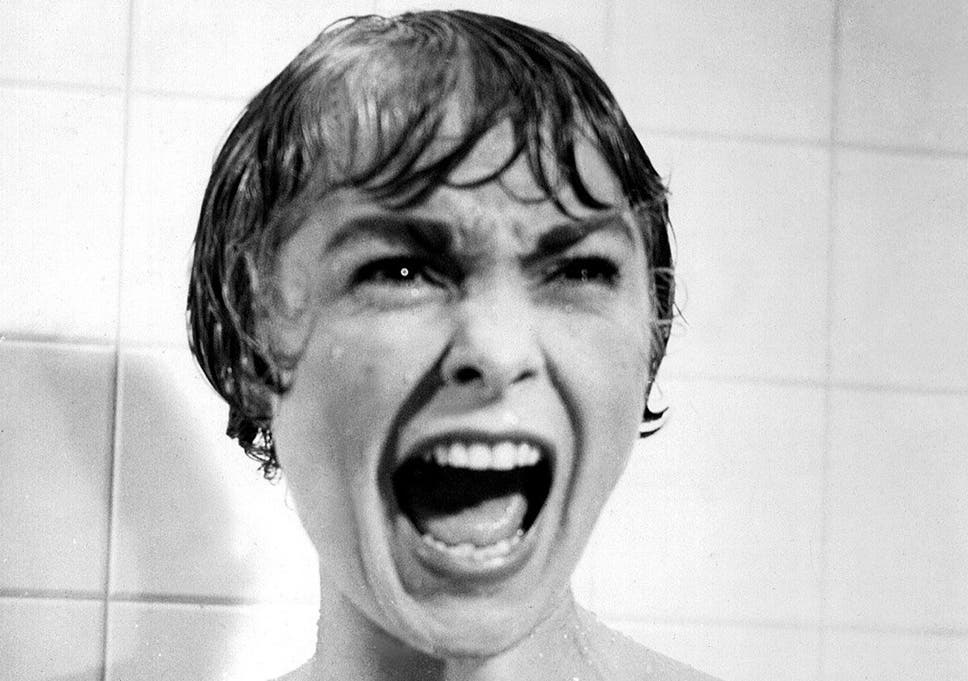 What we see in Janet Leigh screaming – we don't see who's she screaming at, we don't see her being stabbed, we don't see her dead body falling in the shower, we don't see a lot of things here.  Hitchcock is leaving it up to us to imagine what is going on and what is going to happen and the anticipation is practically hair-raising for us.  Janet Leigh has said that she never took another shower after working on this movie!  We sorta know it's Norman Bates back there, but really there's no knife and certainly no chain-saw massacre being seen.  Actually I think Janet Leigh was looking at Beyonce on the Met Gala red carpet and this was her reaction – me bad – I know!!!
The same is true of dressing.  Yves St. Laurent once said that there are seven parts of a woman's body that can be accentuated – too many and you look like a tart, too few and you look like a bag lady.  Kimmie & Beyonce could learn a lot from those wonderful words of wisdom.
Let's do another comparison.
This is the same Met Gala and yet it's two entirely different looks.  Which one would you rather be?  It's so easy to answer this question as the one is clearly out for shock value while the other is out for quality.  Mrs. Clooney is even dressing down on the red carpet and making it look fashionable, respectful and modern without looking like she's denigrating anyone!  She also looks very up-to-date and yet classic at the same time!
This is one of my favorite go-to styles because this lady is a professional barrister.  Do you think if she walked into the Queen's Bench looking like this?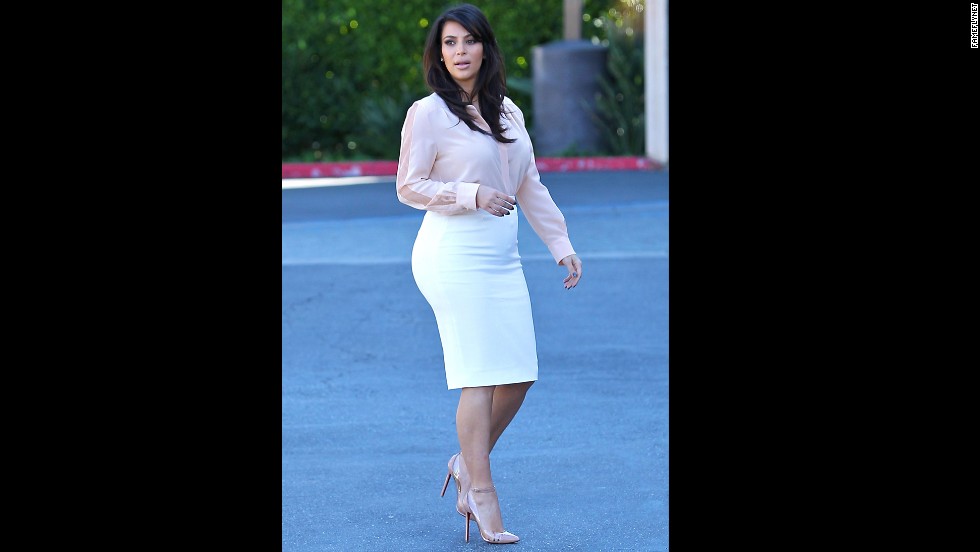 She might even get kicked out of court.
Business World vs The Street
One of the things you learn in the business world is that if you don't look the part, then you aren't going to get any business which means you're company closes or you get fired.  That's pretty cut and dry in the business world.  The street seems to be a little more forgiving, but not much.  The truth is that if you dress like Kimmie and Beyonce, you won't get very far – you'll get some stares and whistles, but not anything to pay the mortgage with.
On the other hand, if you dress like Amal Clooney and the Duchess of Cambridge, not only do you have a very good chance of keeping your job, but you also have a chance of making your company sing, which means you might even get a raise.  Although nothing makes up for stupidity, clothes and your appearance go a long way to getting you in the door to the point where you can get yourself heard.
That goes out on the street too.  With all the cacophony of noisy fashion out there, the classic, fresh, modern look stands out.  But there's another secret here.  This type of fashion lasts a long time and is way more cost effective than the flash that's good for a couple of wearings and then it's gone.