I'm so tired of this look and even worse, tired of seeing it over and over as it it will never die. What's the matter with fashion these days? We're coming out of a prolonged lockdown, pandemic in which so much of the arts and hospitality industry have been devastated and we're about to come out of that, and this is what designers are giving us to celebrate? This is from Walk on the bright side in this season's striking styles from FT Fashion. FT is Fashion Times and one of the leaders in Fashion reporting, so it's really not their fault. They are simply reporting what's out there. I'm disappointed in designers who look at these times as if were are in a zombie apocalypse B-movie (by this time it's an F-movie).
OK – so we had ugly, and that was a revolt of the '80s, but honestly, that's enough. From Romeo Gigli who is usually a happy sort of fellow, but apparently not anymore. This really looks like an update on the Wicked Zombie Witch of the West.
And I know that out-of-proportion was hot about 20 years ago, but enough already. Clunky boot type wellies with a too-long coat or dress or whatever this is is so old-looking and tired, that it begs for relief.
Actually, I beg for relief. I used to wait with excitement for a new fashion trend to come along. Trends that were beautiful and exciting and made a person feel pretty and special were just around the corner. Imagination and care were put into new fashions. Style and "the line" or "the cut" were all important. It was about shaping the silhouette, and showing a little leg, or a little shoulder or wearing a waist tie.
After a little searching for "happier clothes" I found these selections for upcoming spring and fall collections. This has some interesting features under an article entitled: How to Describe Comfy Basics Paired With Sequins and Shine? Practical Magic. And this does have some hope, but still no fit, except around the hips. There no illusion or hint of an illusion of shape, so that means if you're an Apple-shape or Rectangle-shape, you may think this fits your shape, when in reality it simply accentuates your boxy shape. Without any illusion of a silhouette (other than a bubble),
So why did I pick this out? Because of the neckline. That's the one redeeming feature. And the glitz. I like the idea of glitzy, comfy, knit, or stretch garments. Now that's an idea – comfort and glitz!
This is a little better from Tory Burch for fall 2021. Nice shape, accentuated waist without showing everything or nothing. The crushed pants' hem is a little much, but that's at least a nod to an old English tradition of having cuffed pants with a full break. It's not to my taste cause it looks sloppy, but at least it's a look with legitimate history.
Now here is something with legs – no pun, I promise! Obviously, most people can't wear something this short, but even this top paired with a nice skirt or pants would be totally appropriate. And I'm not keen on the boots, but at least they aren't military-grade out-of-proportion-sized boots. And the frou-frou on the back is too much, but the proportions, shape, and elegance of the timeless top are hard to beat. From Lanvin for Fall 2021.
Leave it to Ralph Lauren to offer a bit of sanity in a world of insanity. He knows his customers and doesn't veer far from them. This is a feature on the pants, but I love the whole outfit (except the shoes – when are we going to get back to normal shoes?). I like the proportions of the jacket and the idea of having a patchwork/denim sort of jacket. I like the striped shirt, a nod to the very classic French Naval/Briton shirt, and the white pants. Of course, if you're a Pear-shape or Hourglass-shaped you would want to make those pants a darker color (for you Apples and Rectangles, you can wear this white color). And the whole idea of doing a slim pant in a stretch fleece is very attractive for Fall 2021.
From Alexander McQueen aka Sarah Burton, comes this look and it's shown with the clunky, military-grade boot, but I like the dress and with a simple shoe, could be great for summer. Most of us can't wear a sundress look like this, but with a nice little unlined, cotton pique jacket, this would be a much happier and fun look. This of course is fitted for a starvation-thin model, but could be made to your shape, using your woven top as your pattern. Even for Apples and Rectangles who think they have no waist, raise the waist, let the skirt fall from that raised position, free from the thickness at the waist, and voila, the illusion of a waist.
This Bottega Venetta jacket is really neat looking. It has a lot of shape and style to it and I love it. It's obviously got some weight to it, but it would make a stunning jacket for the summer. Really I can't find too much wrong with this. It would of course need fitting for your body (with your knit core pattern as the guide), but that's a very doable variation for your core pattern.
I didn't want to leave you with a negative look from fashion, but I did have to dig hard over on Vogue.com to find these looks. I still believe that folks want to look pretty, flattering, and yet be comfortable and affordable. BTW, speaking of affordable, the cost of these items is pretty hefty. The crystal-embedded Givenchy sweatshirt top is $2,300, the Ralph Lauren pants are $690, the Alexander McQueen is $2,700 is and the Bottega Venetta is $2,100. There are no prices, as yet, on the runway items, but you can get an idea of what they would be from the other items!
What always happened to me when I saw the prices was, thank heavens I sew. But more than than I can take this Linen jacket and really have some fun with this, with a style that is shaped to flatter my figure the best, it's comfortable for my figure and it's looking pretty much like the Bottega Venetta version only it makes it look like I purchased a size that jus happens to fit me perfectly! Yeah – OK so that's what it looks like but I know that's not even close to what's happening.
Another idea out of this is the idea of stretch Linen. The garment online is described as
A curve-clinging zip-up jacket cut from linen stretch canvas is finished with a contrasting openwork crocheted hood and sculptural silvertone zipper pulls.
Man, am I interested in that fabric! It's like a whole other type of fabric. I'll keep my eye on anything that's a Linen Stretch Fleece or heavier weight than the traditional Linen knit (that you see in a lot of Eileen Fisher's garments).

Here's a few of what I found: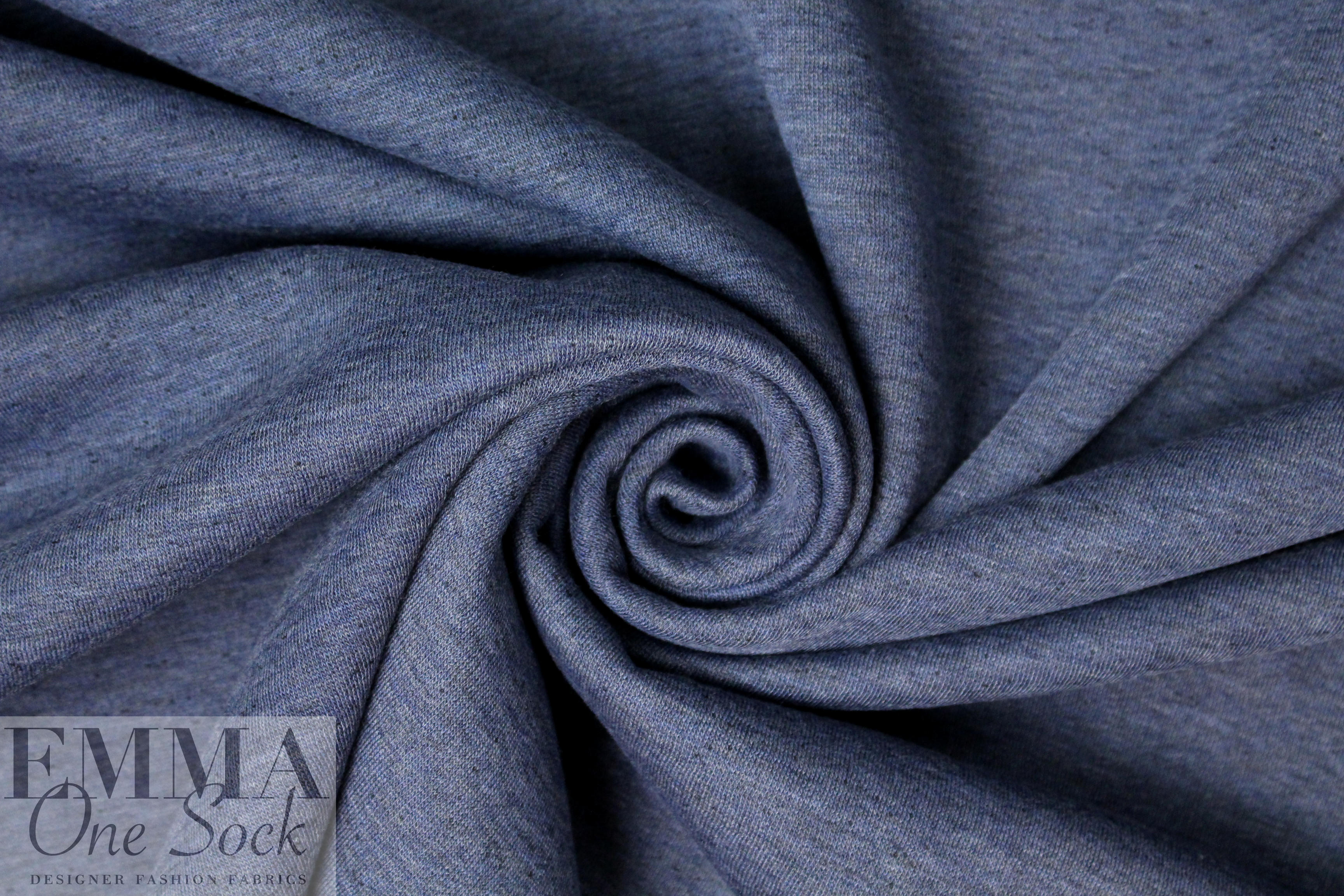 There are some others over on Emma One Sock, and of course Mood Fabrics will be interesting to watch for Linen Stretch Fleece. There is something new under the sun, but I'm looking forward to happier and more flattering styles to come. But then I'm an optimist to the very end!